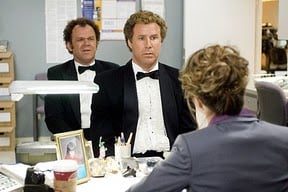 How many of you job seekers would love to be a fly on the wall, listening in on a group of Sales Managers and Vice President's while they discuss their favorite interview questions? Which question is their "go-to" question, which questions they save to the end of the interview to hopefully knock you off your game? Consider your wish granted….the following is a list derived from a Sales Manager Networking group where the topic was "The Ten Favorite Interview Questions You Ask"!
1) "You are going to go home and talk to your family and significant other about your interview today. They are going to ask you about our company….what you are going to tell them?"
The manager who listed this question uses it to determine a candidate's true listening skills, can they listen and articulate back a message.
2) "If I asked your last manager what you could improve in order to sell more, what would he say?"
This is a creative way of asking about your weaknesses.
3) "What questions do you have for me?"
This manager has been taught to score the interviews with prospective employees. They award five points if the candidates asks a) how they did/if they have concerns, b) will they hire them and/or recommend them, c) what is the next step and d) can we set it up. This manager (and every manager) wants a salesperson that can demonstrate in an interview, that they are capable of moving the sales process forward. If they can't do it in an interview, then they won't be able to do it in front of a client.
4) "I'd like to give you a choice. You can tell me about your background or, I can tell you about the position and then you can tell me about your background. What would you prefer?"
Asking this question, allows the manager to determine if their candidate leads with feature/benefits or first determines the prospects needs and then aligns the products capabilities with those specific needs.
5) "How do you overcome price as an objection?"
Asking this question allows the manager to see if you understand how to lay the groundwork for value and differentiation. If you are an order taker, you probably will not be able to answer this question….UNLESS YOU ARE PREPARED!!!
6) "Tell me what you know about my company."
This manager wants to see if you can tell him/her something more than the basics. It shows they have prepared for the meeting by researching your firm and are taking this seriously.
7) "Tell me about a sales situation with a customer that shows why people buy from you."
The details of this story allow this manager to understand your selling style.
8) "A piece of paper is passed across the table. It has a name and a phone number on it. The manager asks the candidate to call the number and make an appointment."
This manager wants to see if you have the confidence to take on the challenge – not necessarily if you say the right "pitch" and get the appointment.
9) "What have been times in your career when you have struggled as a professional and how have you handled them?"
This manager wants to determine your tolerance for adversity. If you have yet to experience a set back there is no way of knowing how you will react to one when it comes. In addition if your idea of setback is a "normal" day at their company this will show them you are not the right fit.
10) "Why do you like sales?"
This manager looks for very competitive, money motivated sales professionals. If you don't say "money" as a main reason you are in sales, he is not interested in you.
Some of these aren't shocking, pretty basic if you say the least. But the more you understand about whom you are talking to and why they are asking these questions, the better you can prepare. What are some of the questions that you have been asked recently or in the past that have knocked you off your game? And….if you are a manager….what is your favorite question to ask and why do you ask it???
Click here to watch this video on how to prepare for a sales interview.