How to find a headhunter
Industry agnostic, exclusively sales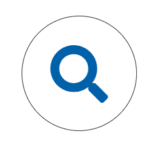 Are you looking for a new sales opportunity?
Need help finding a new sales opportunity? Please take a look at our open opportunities below: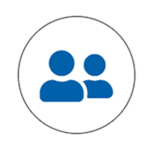 Are you looking to fill a sales role?
We are industry agnostic. We specialize in sales. Check out our resources below and reach out with any questions on how to find a headhunter.
Software Sales
When it comes to hiring the right sales professional, with the right software experience, you need a sales recruitment solution that delivers results. Your software is improving your customer's businesses and lives, and you need to hire the right fit for your sales team to grow your business.
Technology Sales
We live in a technology-driven world that is shaping the lives of our customers. The way we do business, communicate, and run our days has changed. Your technology is innovative and adds value. You need a sales professionals to help your technology reach more people and grow your company.
Medical Sales
You're at the forefront of medical advances. Your products and solutions are improving the medical field and changing lives. You need talented, articulate, driven, hard working, and passionate sales professionals to join your growing team. Your search for the right sales professional is unique, that's why Treeline is the #1 sales recruitment firm of its kind. We take the time to understand your hiring needs. We won't just send you a stack of unqualified resumes. We will recruit top sales performers you won't find on the job boards.
B2B Sales
Technology is changing the way we do business and sell. You need strong B2B sales professionals that can help your business grow revenue. You need B2B sales specialists that have the skills, experience, sales characteristics, and qualifications that fit your company and culture. You need more than a resume. No more spending hours screening unqualified resumes. No more wasted budget. No more interviewing candidates that aren't interested, qualified, and excited about your opportunity.
IT Technical Sales
We live in a technology-driven world. Technology, software, and IT have changed the way we operate our businesses and live our lives. Your IT solutions are changing the way companies grow their businesses and customers run their day-to-day tasks. And you need the right IT sales professional to help you improve the lives of more customers.
All of our industries here: