10 sales and talent leaders share their best recruiting tips to attract college graduates to join their sales team.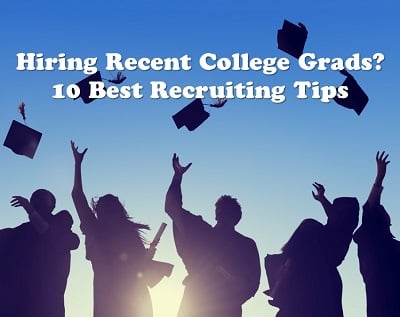 In 2017, CareerBuilder released a report stating that 74% of employers planned to hire college graduates last year. We can assume that the need to recruit this next wave of talent will continue to be in demand this year since unemployment is at 4% (the lowest it's been in 10 years).
In a job seeker's market, it's not enough to post a job, and expect an overwhelming amount of qualified candidates to apply to your open position. Recent college grads are entering the workforce as educated, technology-enabled, and ambitious professionals. Technology is an integrated part of their every-day lives, and with access to more information than ever before, you better believe they are doing their research on your company before they even apply.
So how can employers recruit, engage, and hire recent college grads? We asked 10 sales and talent leaders to share their best tip on how they have successfully recruited and hired recent college grads.
Phil Strazzulla, Founder at NextWave Hire
The best recent college grads are thinking long-term about their careers. You want to position your business as a place where they can learn new skills and progress quickly in their careers. It's tough to do this in a job description, and so I'd recommend a dedicated microsite on your careers page that focuses on recent college grads and the employee value propositions that relate to them.
Colby Mariano, Social Recruiting Specialist at Treeline, Inc.
When hiring recent grads, talk to everyone. While sports and internships are important on a resume, the true value of a candidate lies in their intangible traits, and you will miss out on strong candidates if you put all of your focus into what's on paper. When you talk to candidates, focus on the things that recent grads are looking for like substantial training with a clear path for growth within your company; a strong leadership team to guide them, coworkers they can relate to, and a positive work environment. Lastly, move quickly on these candidates. Everyone is looking for the same things that you are, and you should presume that these candidates have a number of options in front of them.
Kyle Smith, Inside Sales Consultant at The Bridge Group, Inc.
If you want to hire the best recent college grad talent, it is critical to articulate the plan and vision for their professional development! How will we as employers take the raw talent and personality profiles that make the applicant so appealing (intelligence, grit, communication skills, etc.) and turn them into polished sales professionals? That is the answer recent college grads are looking for. Collaborative, work hard/play hard cultures with trendy office environments are table stakes at this point. Recent college grads care less about what they'll show on their W2 for this year and much more about how this first year or two of employment will exponentially increase their earning potential 3-4 years from now.
Jim Brown, Sales Coach & Podcast Host at SalesTuners
The next generation of sellers want to be heard. Teach them the value of listening by listening to them. Try to understand exactly what they want to accomplish and then show them a defined career path and how they level up at your company.
Shaun Hervey, Independent Recruiter
When it comes to hiring new graduates, it's not all about a fully stocked kitchen and bean bag chairs that is going to win them over. Students are now way more prepared to enter the workforce than they ever have before and thanks to the internet and social media. They can read all about your company before they even walk across that stage. Before you think about hiring new grads, make sure that the moral of your organization is positive. Nobody wants to come to work at a company that has negative reviews. If you are really looking to entice top talent, make sure that you have a clear pathway for career progression that they can understand, everyone wants to make an impact and grow. Lastly, make it known that you see them as an investment, not another number on a chalk board!
Solomon Thimothy, CEO at Clickx
Build lasting relationships with colleges, universities, and industry-related networks. Go beyond showcasing your company at career fairs. Volunteer to become a mentor, speak at campus events and lectures, and coordinate with staff and faculty for on-going support. Maintaining these relationships will yield long-term results, giving you a steady flow of applicants all year-round.
Tracy Linne, Global Sales VP at CustomerGauge
At CustomerGauge we started a paid summer internship to introduce college students to our business in advance of graduation. One of our interns, Clarke Shipley, later joined us as a BDR after graduation. It was a positive experience that we will repeat this year to build talent pipeline.
In Clarke's own words "The CG internship prepared me for the working world and allowed me to test the waters doing market research. I wanted to have a chance to have impact. I was working on board-level work which was meaningful and highly visible." His advice to other college grads going to a start-up: Be prepared to build your own process. Any script that's written for the job is immediately outdated based on where immediate needs are. You have to be adaptable and manage your time well. I quickly learned how to handle rejection from a prospect or a failed process, but I also have the ability to have direct impact on operational outcomes. The job is stressful but fun and fear of failure is a motivator. I even get to define my own success criteria.
He's since made the transition over to sales full-time. Clarke taught us that it was important to find college grads that were self-actualized, could handle assignments under pressure, with a positive attitude and a healthy competitive spirit. A willingness to learn and adapt was crucial and we use a talent assessment to test for that.
Mark Birch, Founder at Enterprise Sales Forum
Employer branding is everything in attracting top candidates out of school. They are going to check your Glassdoor scores, your G2 ratings, and your social media presence. So if you want to ensure that the candidates you work hard to source stay interested, make sure you mitigate negative online perceptions, share more of the personal side of your company online, and provide opportunities to invite candidates into your offices for social events through communities like the Enterprise Sales Forum to get to know your team.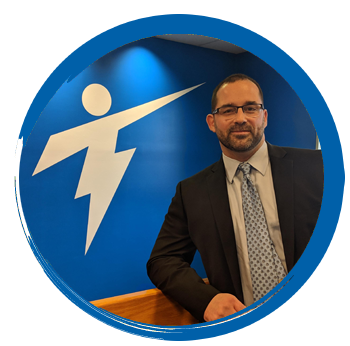 Dan Drozewski, Division Manager at Treeline, Inc.
I find the most effective way to recruit recent college grads is to stay engaged with universities with job fairs or career programs as well as leverage social media. As they will not have professional experience, I think it's important during the interview process to qualify them on any internships, athletics, and if they paid their way through school as this will fill you in on the quality of their work ethic. Today's recent grads are looking to have the best possible culture and work-life balance so I think it's important highlight any perks that go along with an opportunity as well as any benefits that will increase their effectiveness.
Christopher Simone, Chief Sales Officer at C-4 Analytics
This is really a discussion about hiring talented "Generation Y" players born towards the conclusion of that period. I recall reading a great white paper a few years back published by the The Center for Generational Kinetics which left me with a few lasting impressions.
This generation entered the workforce without any notion of a job for life or going to a big company and staying there for many years (like Gen X and Baby Boomers would have). Life outside of work is just as formative. At the same time, this generation have been given the freedom to choose careers that make them happy and that align with their values versus "pays the bills." Corporate culture is more important than ever. In fact, many turn down higher paying opportunities when making their first choice out of College. They also think about their ongoing relationship with work differently. The lens is not "9-5"; it's more of a continuum. Relationship with technology is entire different too. Prior generations viewed technology as something to learn in the workplace and as "tools" whereas Gen Y simply grew up with technology in the class room and home.  
So what does this mean for hiring?
1. Communication will be faster and less formal. Text and Chat, for example, should be part of the sourcing and scheduling segments of the process as well as down-streaming and offer.
2. Multiple social channels, and not just Facebook, should be used to tell the story of the company in terms that Gen Y can relate and to invite participation.
3. Employee "refer a friend" bonuses and social presence become really important.
4. Gen Y does not think as much about the hiring "process" as they do the next step and the expected outcome. What's next, how fast, and what should happen as a result. It's not that they have a bad attitude about following process, it's that the process can get lost among all of the digital touch points and interactions in their lives.