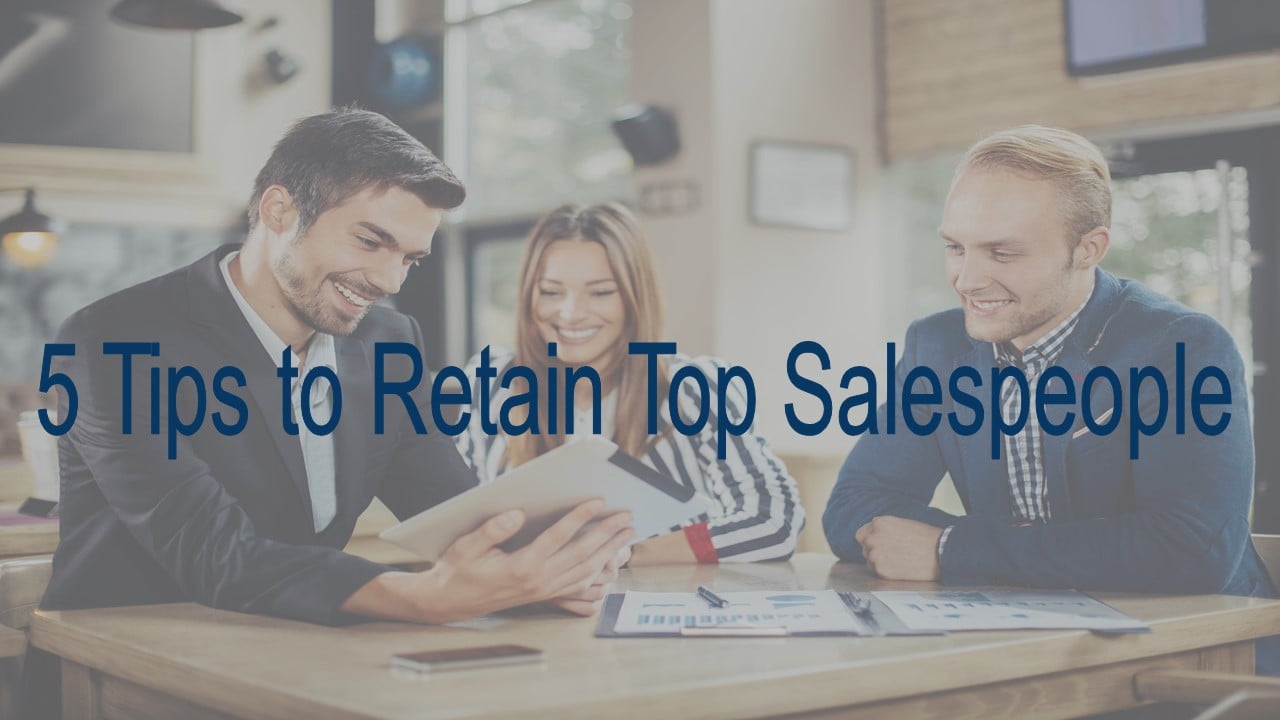 Your salespeople drive revenue. You can't afford to lose top producers. Literally, it will cost you. Employee turnover will cost a company 50-60% of the employee's annual salary. Yikes!
So why do top salespeople leave?
More than 70% of the time, salespeople leave your company because there is a lack of sales management and engagement. A weak or disengaged sales culture will lead to employee turnover.
You need to actively engage your sales team to create a sales culture of success that drives revenue.
Here are 5 tips to retain top salespeople:
Setting attainable quotas and measurable metrics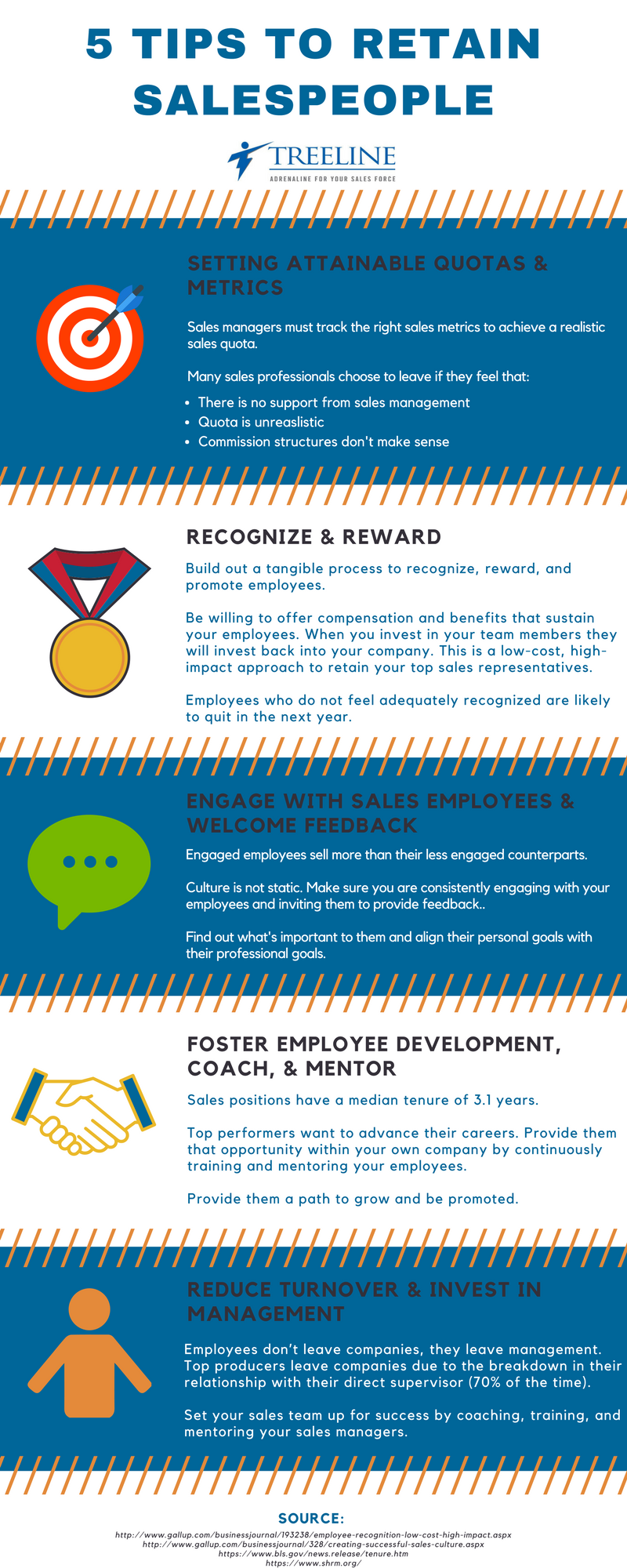 Sales managers must be tracking the right metrics to understand the progress of their sales team. You want to make sure management is measuring sales activity and have real insight into what is working and what the sales team may be struggling with.
Many sales professionals will choose to leave their sales company if they feel that the: