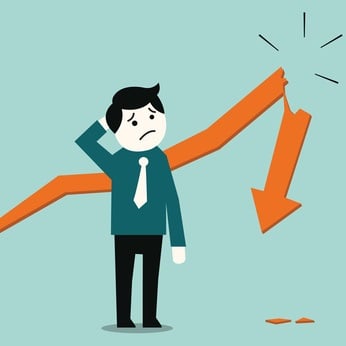 Here we are, in the last month of the 2nd quarter, a few weeks from the official start of summer, and halfway through the year. The energy and the enthusiasm of getting your year kicked off with new plans and strategy is fading and your sales number might begin to stagger. How do I know? It happens to most sales teams this time of year and every sales team encounters this at some point during the year.
It is part of the game – sometimes it rains and sometimes it droughts – so why does it happen? Let's talk through 3 main reasons:
Budget: We face this at the end of every quarter, companies either need to spend their Q2 budget (we like that) or they already spent their Q2 budget and they are going to wait until Q3 to buy (we don't like that). Unfortunately, this is not a direct reflection on the efforts and effectiveness of your sales team. They are doing their job and for all intense purposes, you will get the deal…but it will not be on the books for this quarter. One way to overcome this somewhat foreseeable occurrence is to have your team start qualifying time frame on when your prospect clients are looking to buy. That way you can have a realistic time frame and not be thrown off by the budget obstacle.
Vacation: Decision makers are a key part to the sale. Without them, there is no one to buy our stuff. This is the time of year when people will begin to take vacationsand they will be inconsiderate about it – they won't even tell you. One day, you are going to follow up with them to discuss your proposal that you sent to them last week and you will get an out of office response. How rude?! Don't they know you have a quota to hit?! Yes, they don't care. Make sure your team is inquiring their prospect clients about vacation plans. Find out if there will there be another decision maker to connect with their absence?
Pipeline: This is key. If your slow months are July and August, then your team should be cranking right now and tripling the size of their pipeline so that you have some things to close in July and August or before. The only answer to a skinny market is a fat pipeline.
These are only a few reasons that this is a tough time a year, but they are not excuses to not perform. Good sales people overcome challenges…Great sales people anticipate them. Begin setting your teams' expectations for the slow summer months and provide solutions to overcome the challenges ahead because after the dog days of summer is the sweet, sweet valley of the end of year budget spend and you want your team focused and motivated for that.