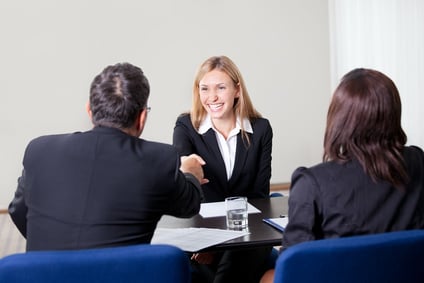 Receiving a job offer can be one of the many great moments in one's profession. It may seem easy to just say YES, but there is a formal process and some dos and don'ts to keep in mind.
Typically, job offers are first made verbally and then followed up of the offer "packet" in writing. Offer packets vary, but a majority of them will include copies of the offer letter, benefits, contract, conditions on employment, etc.
First off, your expectations should be set from the start of the interview process. You have to be committed to your job search and dedicated to finding that next role that will add value to your career, so that means having realistic expectations. It's important to understand how the interview process works with a company and the speed at which it moves. Some companies will have a three-step process that can occur within a week's time that lead to a job offer and others may take longer and be more complex. Understanding these time frame expectations will help aid you in your decision as to what role may be the right fit.
As you move through the interview process, talking with the hiring manager, members of the team and maybe even the CEO, both you and the company will be figuring out if this opportunity is a good fit. You will talk about your work experience, salary expectations, hours and the responsibilities of the role. After going through the process and approaching the final stages, you get the call you've been waiting for and the manager tells you that they want to make an offer! You may feel excited but rather than say yes, you find yourself saying "I'd like to think about it."
As a hiring manager myself, the first thing that comes to mind is, "what do you need to think about after the process we just went through?" You must understand that there are ways of articulating a response to a verbal job offer and the "I'd like to think about it" is not the best one.
It is all about delivery and tone. You don't want to give the manager doubt or raise a red flag especially if there are multiple candidates in the pipeline, so I would recommend the following:
1. Assuming you understand the salary, total on target earnings, territories, ramp up etc. you always want to VERBALLY ACCEPT the opportunity and ask for everything in writing. Verbally accepting an offer is not binding. This keeps the manager excited and "feeling good," essentially NOT raising any concerns and realistically buys you time to "think about it."
2. Review the offer letter. Ensure that everything that you will have agreed to during the offer stage is in the offer letter. This way both you and your employer are clear on expectations and terms of employment. This will eliminate any surprises and you both can feel confident with the offer.
3. Pay attention to detail. Offer letters may require additional steps such as references, forms, and documentation. Make sure you complete it in a timely manner.
All these steps are to help put any concerns to rest and help make you feel confident with your decision. In essence, by verbally accepting and reviewing the offer you have given yourself time to think about it. It's not done until it's signed and returned.
Hiring Managers and Executives want to feel excited and energized about making an offer. Finding the right person for their role can sometimes be challenging and time consuming, so when they find someone they want, it is a sense of accomplishment and excitement.
By understanding the interview process and what you can expect at final stages can make a job offer exciting, and in the end something both you and the company should celebrate.