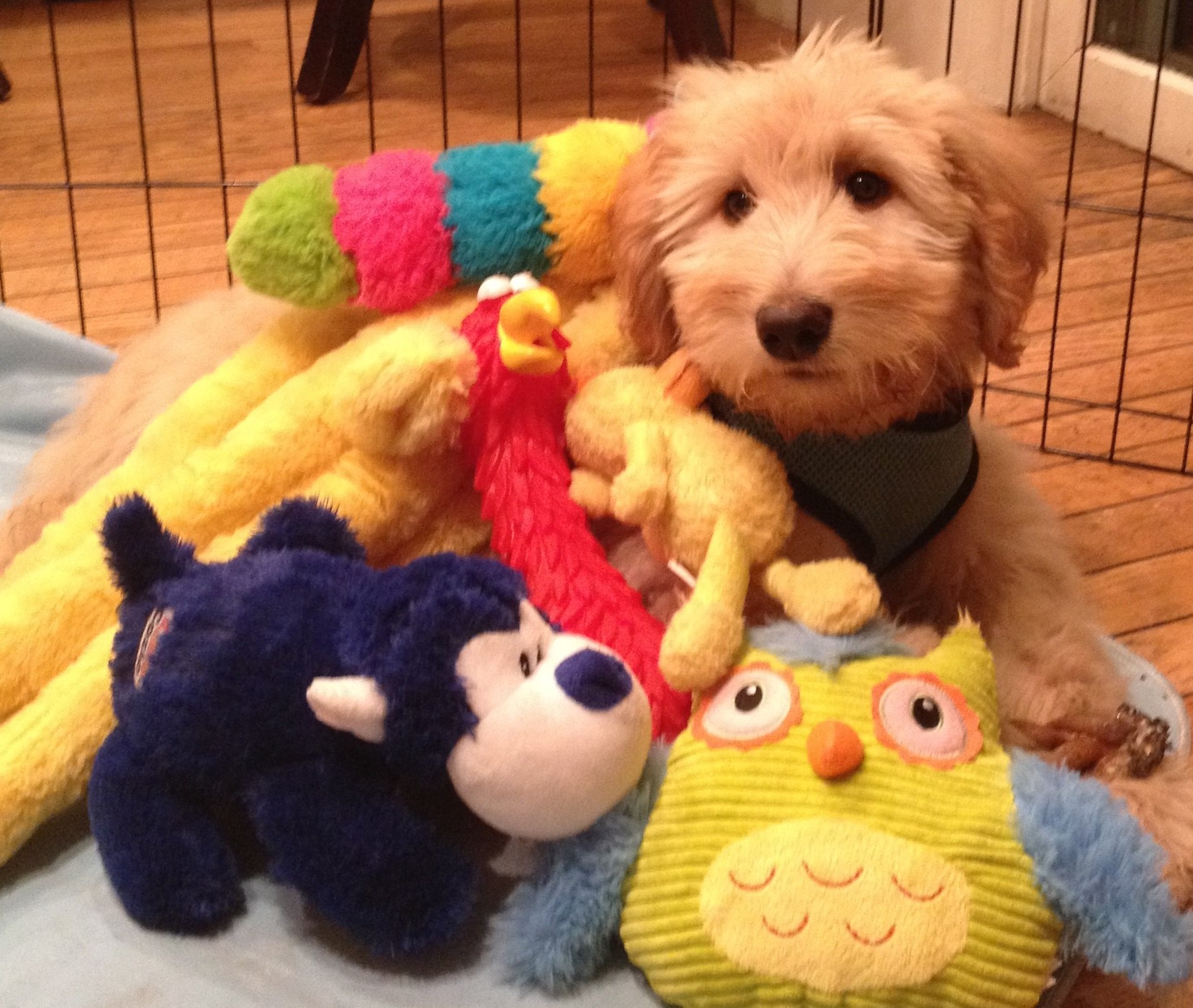 Have you ever taught a sales technique and then witnessed it perfectly executed on you? How about in the most obvious situation?
This story starts with years of rejecting the litany of requests from our children to buy a dog. My wife and I finally said yes. So we researched the type of dog we wanted and found the "perfect breed and breeder". The breeder was actually too perfect, but I will get to that shortly.
We decided to surprise the kids on a Friday night with our decision to buy a dog. The next day we went on our journey to meet with the breeder. It was a warm sunny spring day and the kids were filled with excitement and laughter. After an hour drive, the kids could barely contain themselves. We drove on small back country roads, the pavement turned to dirt, and at the end of the road was a very secluded and beautiful home. It was set up on a small hill with acres of land around it and an old sleigh in the front yard. As we approached the home we could see a woman in the front doorway. There she stood, well dressed and with a big smile and kind wave. She looked like Paula Dean and wore a yellow flowered spring apron. She was cooking when we arrived and greeted us with open arms and made the entire family feel comfortable in an instant. She isolated all variables escorting our family into a nicely furnished room with couches and big pillows on the floor for the kids to sit on.
She proceeded to make sure we were comfortable and spent valuable time with our family. She wanted to get to know us (clearly building rapport was her gift). She was excellent at her craft and removed every ounce of suspicion or doubt from our mind. She was magnificent and we were so filled with warmth that we never once felt like this was a business transaction.
She explained what was going to happen next. Her plan was to introduce us to 6 puppies so that would could see their personalities. She set our expectations about each dog's temperament before any introduction and never let us meet with more than one dog at a time. We sat with each dog for 20 minutes while she observed, making sure we were the right family for the dog. There was always the chance that she could take this opportunity away from our family if she felt we were not a good match. Each dog was warm and fuzzy, playful and cute. She kept the conversation light and focused on our family and the dog. It was her goal to find the right pair.
We met all of the dogs, some were too tame, some too loud, and some too aggressive. After each meeting she asked what we (my kids and my wife) thought? We loved all of them but had two favorites. Each favorite was brought back in to sit with us again. We were relaxed with the breeder and at ease with her personality and style. The experience was wonderful and we as a family emotionally connected to one dog.
We were sold and "Paula" had us. We said which dog we wanted and she agreed that this dog "Teddy" was the perfect fit for our family. Teddy played with kids and "Paula" proceed to tell us how excited she was for our family. We had made a wonderful selection and would be the perfect home for Teddy. Then she looked at me and said, "Teddy" is one of our top dogs. Her beautiful coat, playful personality and attractive features make her more expensive than the others. With a very light tone and a look back at our kids, who were playing with Teddy, she softly told us the price. We were still so numb from the perfectly executed sale that there was not much we could do. There was no negotiating. If this dog was too expensive we could always take Teddy away from the kids and bring back another dog.
She had us, hook line and sinker, and we ended up buying the dog, a crate, crate bedding, leash, harness, toys, food, bowls, shampoo, seatbelt, vitamins and more. We wrote a check, signed for Teddy, packed the car with all of the accessories, my wife, kids and a newly purchased dog. Everyone and everything was packed up and we headed home. Come to find out, Teddy gets car sick and threw up on the way home.
The moral of the story is that no matter how well you know sales, you should always enjoy and learn from others around you. I respect "Paula" and really enjoyed my experience with her. I am thankful that we found her because Teddy is the perfect fit for our family.
The Puppy Dog close is one of my favorite closes. It is soft and emotional and when done correctly is effective and without regret. When was the last time you taught your team the Puppy Dog Close?