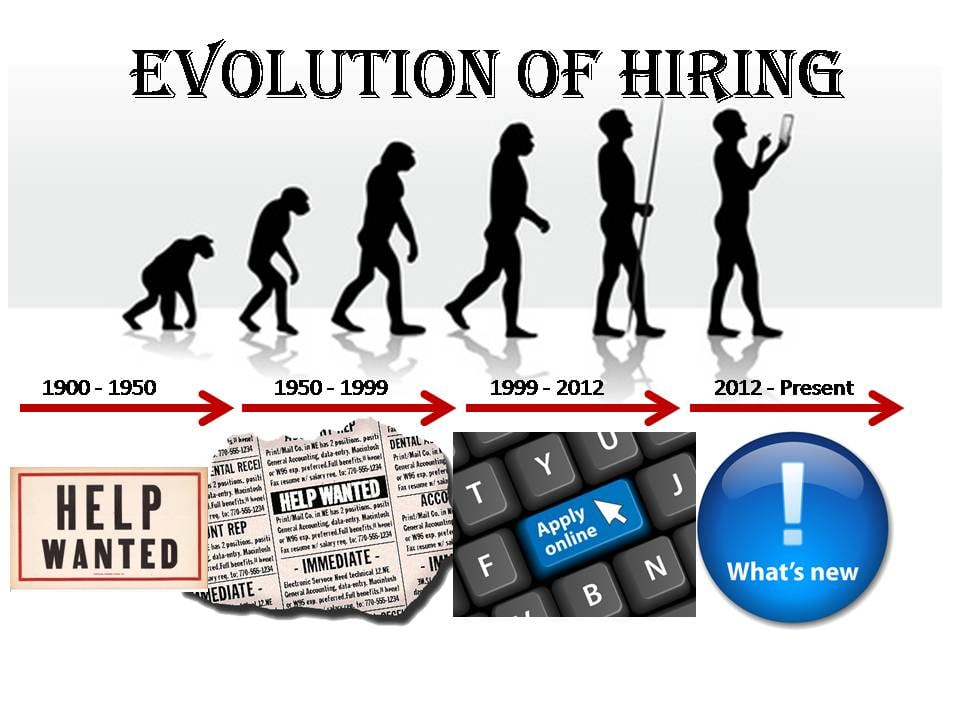 Looking back in time and reviewing the evolution of hiring employees has been very interesting. There are key fundamental hiring challenges that have plagued companies since the post industrial revolution that continue today. Companies of old and new face the same basic challenges. We discuss these challenges and speak to the modern day solutions to support hiring employees.
Hiring over the past 100 years has changed but not as much as you may think. Although the introduction of technology has changed the way we search for talented employees the challenges of hiring talent are still the same challenges faced 100 years ago. Whether the economy is booming or facing depression, employers always have the need to find qualified employees. As a result, there is a constant need to find new technology to help make hiring easier, faster and with more precision.
In the early 1900's window signage was used to drive foot traffic into companies. During the great depression there was an overwhelming response to open job positions. At that time the challenge was not finding potential employees but instead having the resource to sort through all of the candidates to find qualified employees. From this we learned that whether the economy is booming or in recession hiring people requires people, as they are a critical piece to the hiring process.
In the mid 1900's technology changed and newspaper circulation grew. In the 1950's the newspaper emerged as the modern instrument of mass communication. We saw mass-circulation metropolitan newspapers grow and the ability for companies to run national advertising campaigns. Companies now had a new resource to recruit more candidates on a much larger national scale. This led the way to the "Big Help Wanted" section and an opportunity