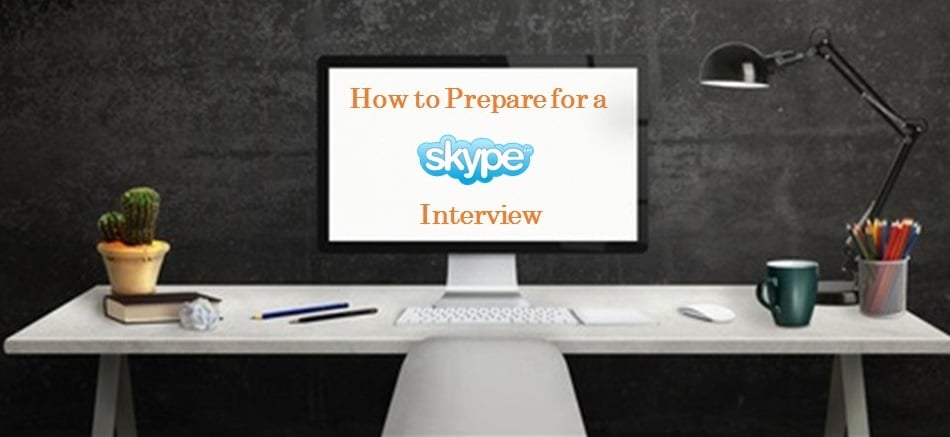 You finally landed an interview with your dream job. Congrats! The only problem – they have requested a Skype/Video Interview and you have never done one before.
Perhaps it is a first round interview for a local company who wants to see how you present, or a final interview with the VP of Sales who is based remotely. A Skype interview can save a company from investing time and money throughout the interview process. It can also help companies who are expanding into new markets, or have remote employees.
A Skype interview can come along at any stage in the interview process, so it's critical to be prepared and know how to ace the interview. Ready. Set. Skype.
Ready: Prep/Set-Up/Test
When I say prep, I'm not talking about who you are speaking to, what the company does, and what the role is (but if you need advice on that too, check out How To Prepare For A Sales Job Interview). I am referring to the nature of technology to all of a sudden go haywire and leave you frazzled, with a bad or no connection at the time of the interview.
Set-up an account – register with Skype, download the app, and create a professional profile. JennyDogLover1991 may seem like a good way to add color to your interview, but we recommend a clean and professional user name, ie. Jane.Doe19.

Set-up the room – most of us are not lucky enough to have a home office, so you may have to make do with your kitchen table or dorm room, which is fine. What you do need to do is eliminate clutter and background noise. Take a look at the 'frame' your face will be in. It should be clean, well-lit, and free of distractions (so no dirty dishes or laundry in the background).

Test – Check out your camera and microphone to make sure everything is in good working condition. Y