Conference and trade show cancellations, a slower interview process and budget cuts are all immediate effects of the Coronavirus (COVID-19) … just in the last week. The arrival of COVID-19 in the United States has directly affected thousands of companies in several ways. Both American and International companies are feeling the effects on a global level. 
1. Canceled Conferences and Trade shows
Some of the biggest conferences have already been canceled in the United States. If they are in your industry, you are feeling the aftermath. You use these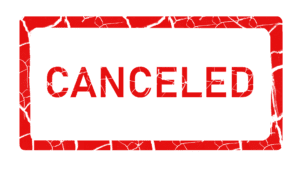 conferences not only to sell goods/services but to network and schedule meetings. With these cancellations, it's time to get creative. You still need to close business and get revenue on the board. Suggest a virtual conference/webinar for your top clients or prospects. 
Cancellation Resources:
2. Changing Your Interview Process 
Companies are changing their interview process to reflect COVID-19; more video and phone interviews vs. in-person interviews. Some are in an altogether hiring freeze as a result of COVID-19. With headcount and revenue goals looming, a hiring freeze might not work for your business. You still want to be respectful of candidates so an altered hiring process could be the route to take. 
Some Best Practices:
Have your team print out candidate resumes vs. having candidates hand them to you upon arrival
Advise candidates to reschedule their interviews if they are not feeling well; ensure them there will be no repercussions around their candidacy
Advise candidates and visitors that your office is a "handshake free zone"
Suggest the best travel routes to your office in order to avoid public transit. Offer travel vouchers or validate parking if needed
3. Changes to Current Employee Expectations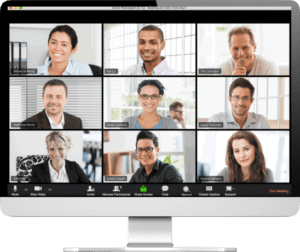 Companies in major cities with employees that commute via public transportation are making changes to their work from home policies. They are also being more flexible on sick time and encouraging people to stay home if they do not feel well. In addition, some clients have created formal documents and procedures to ensure their employees are safe and not spreading the virus. 
Here is a template of a document/new policy you can utilize for your own company policies regarding COVID-19:
"To ensure our company and offices, nationwide/worldwide are promoting health and the safety of our employees, X Company has initiated a new policy. This new policy is in response to keep our employees, clients and office visitors healthy and safe.  
Until further notice, employees, vendors and office guests who are experiencing flu-like symptoms (cough, fever, difficulty breathing) will not be permitted in the building. In addition, anyone that has traveled from or traveled through China, Italy, Japan, South Korea or Iran (check with the CDC website for updated countries and travel restrictions)  will need to wait 14 days before being permitted back into the office

We appreciate your understanding and attention to this important information. Thank you."
Any additional creative ideas? Leave them in the comment section below. 
4. Sales Roles with International and Domestic Travel 
Hiring for outside sales roles with domestic or international travel may be delayed. There are many unknowns regarding the COVID-19, some companies have lost access to their clients/prospects due to the geographical location and therefore they cannot support hiring any new outside sales reps. Companies with a heavy travel schedule should look to more virtual resources. 
Is this happening to you? How are you working around this? Leave your suggestions in the comments section below. 
5. Cutting Overall Expenses 
Some companies are highly affected by the downstream effects of COVID-19, they have to cut budgets company-wide, not just budget cuts for hiring. There may be longer-term effects from COVID-19; continued delayed on overseas products or services, prospective client offices that are closed and travel restrictions are just a few of the issues that our clients are facing today. 
Conclusion
Although it is good to be prudent and safe, there are still hiring and revenue goals to be reached. Every company and industry is being affected differently and you will need to stay up to date on COVID-19 to know exactly what to do for your business. Instead of being reactive, put a proactive policy in place and get leaders on board now. 
How are you combating COVID-19? We would love to hear from you.
Share This Story, Choose Your Platform!
Contact Us for a Free Consultation
Tell us more about your business and how we can help.