Conference and trade show cancellations, a slower interview process and budget cuts are all immediate effects of the Coronavirus (COVID-19) … just in the last week. The arrival of COVID-19 in the United States has directly affected thousands of companies in several ways. Both American and International companies are feeling the effects on a global level. 
1. Canceled Conferences and Trade shows
Some of the biggest conferences have already been canceled in the United States. If they are in your industry, you are feeling the aftermath. You use these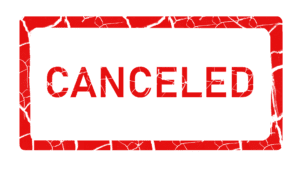 conferences not only to sell goods/services but to network and schedule meetings. With these cancellations, it's time to get creative. You still need to close business and get revenue on the board. Suggest a virtual conference/webinar for your top clients or prospects. 
Cancellation Resources:
2. Changing Your Interview Process 
Companies are changing their interview process to reflect COVID-19; more video and phone interviews vs. in-person interviews. Some are in an altogether hiring freeze as a result of COVID-19. With headcount and revenue goals looming, a hiring freeze might not work for your business. You still want to be respectful of candidates so an altered hiring process could be the route to take. 
Some Best Practices:
Have your team print out candidate resumes vs. having candidates hand them to you upon arrival
Advise candidates to reschedule their interviews if they are not feeling well; ensure them there will be no repercussions around their candidacy
Advise candidates and visitors that your office is a "handshake free zone"
Suggest the best travel routes to your office in order to avoid public transit. Offer travel vouchers or validate parking if needed
3. Changes to Current Employee Expectations