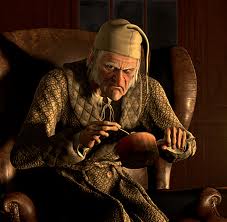 Here I am, Christmas Eve, and I am at my desk working diligently – sending out emails, cleaning out my inbox, scheduling calls for next week, and preparing myself for my return to the office after the holidays. Why?! Because this is a good day to get some things done before the weeklong celebration that we simply refer to as "The Holidays." Ebenezer didn't have it completely wrong – working up to the start of the holidays is not a bad thing, in fact, it has been recognized as a good time to be at work.
I recently read a report put together by Software Advice, Inc., where they talk about the holidays to take off and the holidays that you should work. Through this report they discovered that the week leading up to the holidays was just as productive as the rest of December. They reached this conclusion through research on web conversions and qualifications. The gist of the report says that most people are working up to the holidays so it is still a good time to try and generate some business.
Now, with all this being said – I am working a short day today and most of my activity today is administrative and getting ready for the new year. But since I have been in the office, the phone has rung a handful of times and one of the calls was a company looking to use our services. We scheduled a meeting and they are now in my pipeline. That would not have happened if I was not here.
Don't see December as a lost month, capitalize on it. Remember if you don't, there are others out there getting business that could have been potentially yours. This is a great time to close out business and gain ground for 2014. Use your time wisely. If you don't already have a pipeline going into January, you're behind. Learn from this and recognize the trend. Companies are spending money up until the end of the year and if you are not working to earn their dollars, some other company will…and they are probably in the office working on Christmas Eve.
Do remember to enjoy the holidays and reflect on the year. Recognize the successes and have 2014 goals in place. Happy Holidays and Bah Humbug!
Share This Story, Choose Your Platform!