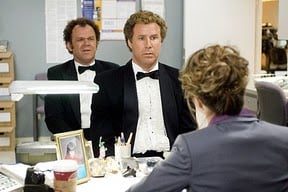 If you are actively looking for a job, whether you are just starting the search or have been looking for quite some time, you should know what people are looking for. Notice how I wrote, 'people' and not 'companies' – that was not by coincidence. Companies do not hire people, people hire people. And we tell all of our candidates and clients that 'people buy from who they like, and people hire people they like.'
Now, before I get too deep here, experience is always going to be a factor. This is not a magic potion about how to get any job you want. This is a blog that will give you some direct and honest advice on how to better your chances in getting an interview and, better yet, get an offer.
Rapport – When you first meet someone, either on the phone or face-to-face, it is important to build a relationship. Do not just get down to business. Showing a potential employer what kind of human you are, is just as important as showing them how good of a salesperson you are. Again, people hire people they like.
Numbers – If you are a salesperson looking for a new role and your resume has no numbers on it, stop sending it out. Seriously, you get up every day as a salesperson thinking about the numbers in your job. "How many calls do I have to make today? How many emails do I have to send? What have I closed for revenue this month? What is in my pipeline? What is my quota? How am I performing towards my quota?" Every manager wants to know about those numbers.
Motivation – I am not talking about staying motivated. That is a different blog altogether. I am talking about how do you explain what has motivated the moves in your career? This is where a lot of people say the wrong thing in an interview. When you are explaining your story and the roles you have held, your reasons for leaving your last gig for the next one is very important. Now, if you get laid off, that is one thing. But, if you moved on, it is important to explain why. "I was bored and looking for more out of my job" does not sound as compelling as, "I did well in my role, but I felt that I hit a plateau and there was no room for growth. I moved on because it offered me that next step." See the difference. You are motivated to move on, not reacting.
Accountability – I am not saying that you share every detail with the person you are meeting – this is sales, and positioning is important, but you never want to misrepresent yourself. If you were laid off, be sure to mention if you received a severance package, and if you left on good terms with good references. You are motivated to find the right fit and start hitting goals with your next opportunity. You will earn a lot more credibility in the eyes of the interviewer.
Honesty – Shoot them straight. If there is a story to your resume, know it inside-and-out and be able to articulate it straight and simple. If there are too many twists and turns and you do not know how to tell your story, how is anyone else going to understand it? With that being said, I refer to what I said in the bullet above – positioning is important. It is also important to represent your past compensation accurately. Some companies conduct a background check with W2 verification. If it doesn't match what you told them, they may rescind the offer.
If you are executing on some or all of these bullet points, then you will be advancing in the interview process. If you would like to learn more about helpful job search and interview tactics. Follow us and visit our website at www.treeline-inc.com