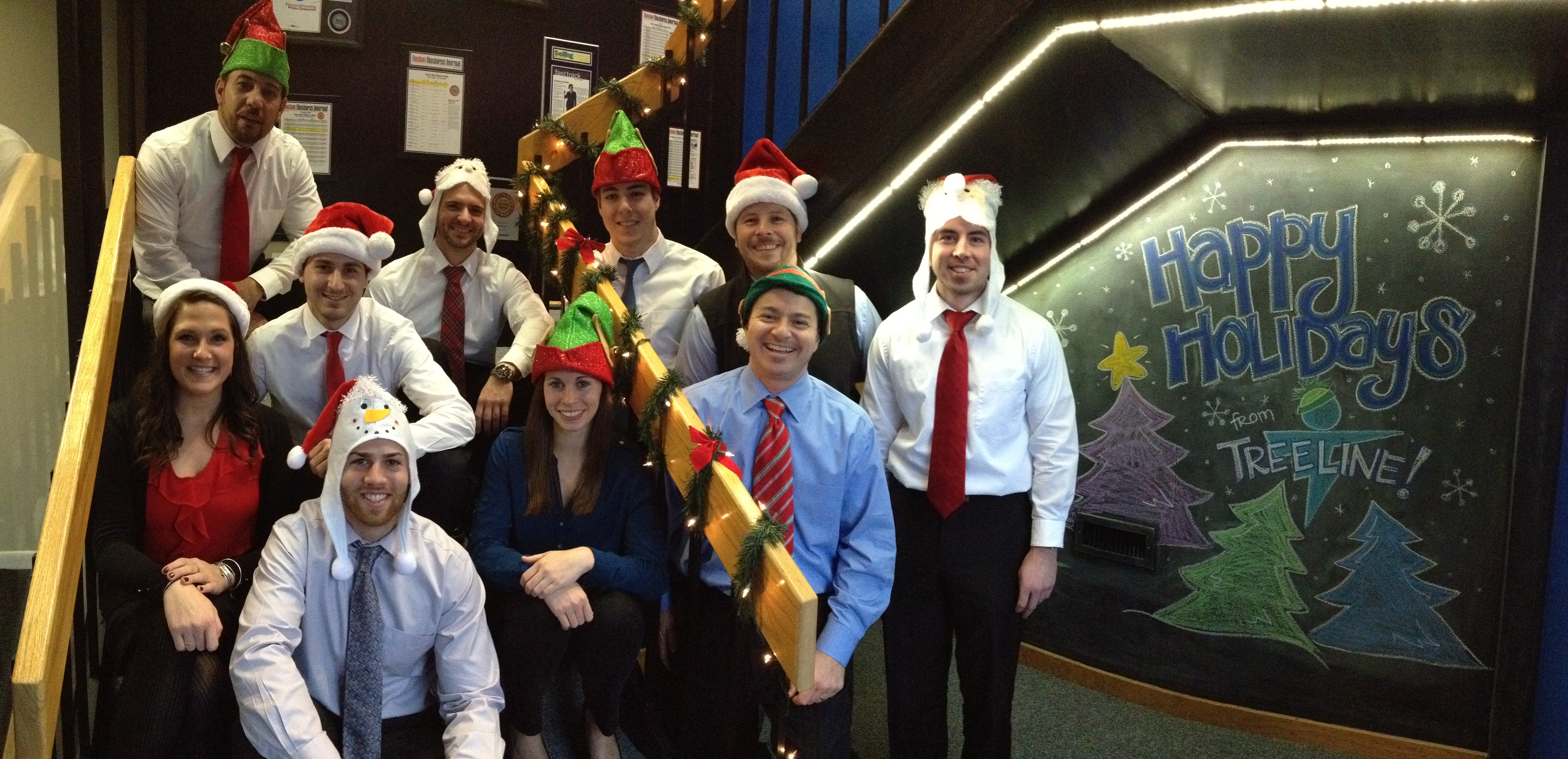 Every year when the holidays roll around, people seem to get caught up in this hectic time of year. People are not only trying to close out their quarter and 2014 year but they are also trying to get ready for 2015, which believe it or not is right around the corner. And on top of that, people are doing their holiday shopping and planning their family visits.
Personally for me, it can all seem overwhelming, getting caught up in the traffic jams, the crowds and the excessive spending on gifts and food. Don't get me wrong, I love the holidays, but sometimes forget what they are about. It's a wonderful time of year to connect with family and friends, reflect on good fortunes and most importantly, a time to give back.
There is one thing in particular I have come to cherish about the holidays and that is Treeline's involvement with the DCF Kids Fund. The DCF Kids Fund is part of the Massachusetts Department of Children and Families and is comprised of dedicated social workers who work hard to make sure families across the state have gifts to open during the holidays. The goal is to provide gifts for over 40,000 to children. These families are in need and the gifts include not only toys, games, arts and crafts, but also clothing, household items, toiletries and other necessities. Organizations small and large can shop for specific families but you can also contribute gifts without a specific match. Every contribution counts and makes a difference.
Participating in this great cause allows me to reflect and gain perspective about "want" vs. "need." Rather than letting the chaos of shopping centers get to me, I find myself enjoying the shopping experience knowing that these gifts will bring joy to others. Rather than lose sight of what the holidays mean, this year I feel quite grounded and joyful.
It's easy to get involved and there are lots of ways to give. DCF and their partners really remind us what holiday cheer is all about and why it's important to give back.
For more information please visit www.dcfkidsfund.org or call Ms. Saf Caruso, Executive Director, DCF Kids Fund at 617.748.2368.
Share This Story, Choose Your Platform!
Contact Us for a Free Consultation
Tell us more about your business and how we can help.