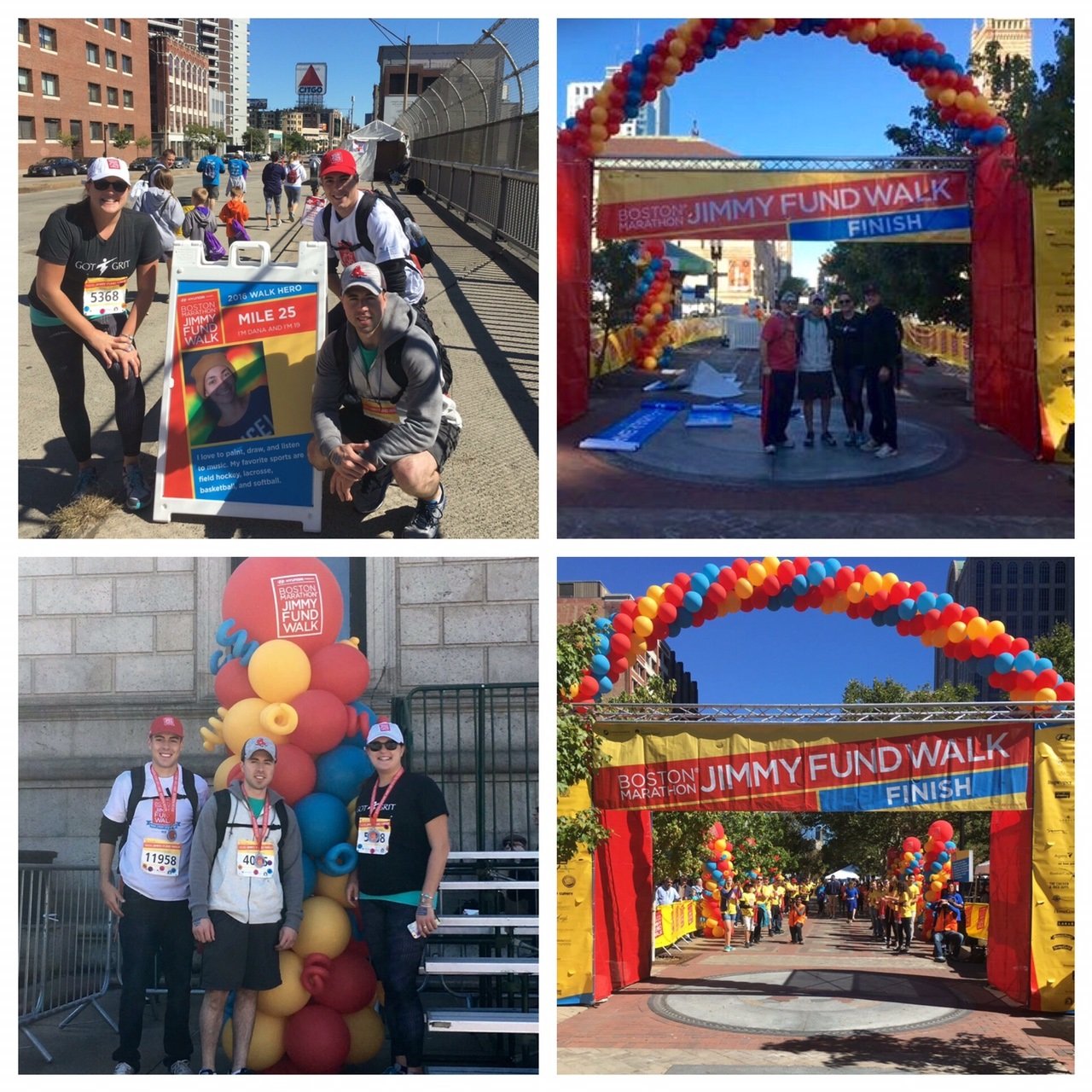 For the past eleven years, Treeline has participated in the Boston Marathon Jimmy Fund Walk. With more than 90 walkers participating on behalf of the Treeline team, we have been able to raise a substantial amount for an incredible cause.
This was the 28th annual walk for the cause. The Boston Marathon Jimmy Fund Walk fundraises for the Dana-Farber Cancer Institue's lifesaving mission to conquer all cancer. There are several ways for people to get involved including donating, volunteering, sponsoring, and the most popluar option, walking the actual Boston Marathon course. Each person walking must raise a minimun of $300 in order to participate.
We want to thank our Treeline teammates for walking this year, and putting in the miles to help fight cancer. We also want to thank all of our supporters for their contributions and generous donations. We will continue to walk and raise funds for a cause that affects so many each and every day.
The Boston Marathon Jimmy Fund Walk has raised more than $100 million for Dana-Farber Cancer Institute's fight against cancer since 1989. This year for the 2016 Jimmy Fund Walk, more than 9,400 participants, and 1,000 volunteers worked to help hit the $8.3 million goal. There is still time to help make a difference. If you are looking to volunteer, sponsor, or donate, you can do so here.
Share This Story, Choose Your Platform!
Contact Us for a Free Consultation
Tell us more about your business and how we can help.