Click here and watch the video: Treeline, Inc. CEO Dan Fantasia Boston Business Journal Best Places to work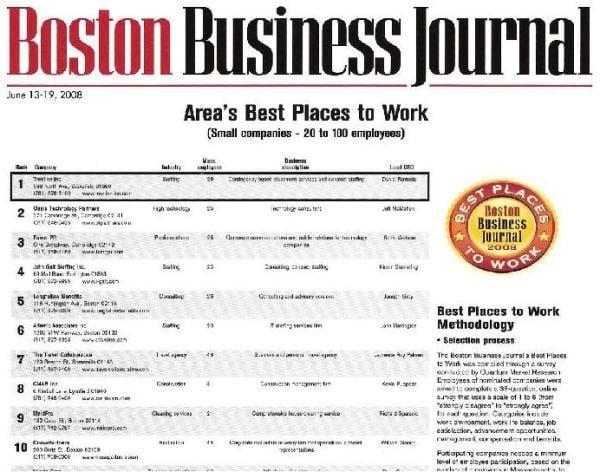 "Nothing could have prepared us for the thrill of being ranked number one. It is truly humbling to be named alongside some of the region's most highly regarded companies," said Treeline President and Founder Daniel S. Fantasia. "But we're not stopping here. We will continue to develop new and innovative ways to compensate, reward and nurture our employees. Our goal is to remain on this list indefinitely."
According to, Michael Olivieri publisher of the Boston Business Journal, "Achieving the title of 'Best Place to Work' is something companies are very proud of because it shows they care about their most important asset – their employees."
In 2008, Treeline, Inc. was ranked #1 Best Place to Work in Massachusetts by the Boston Business Journal in the small companies division (20-100 employees). Since then, we have created an environment that continues to foster hard work, dedication, and a love for the job.
Share This Story, Choose Your Platform!