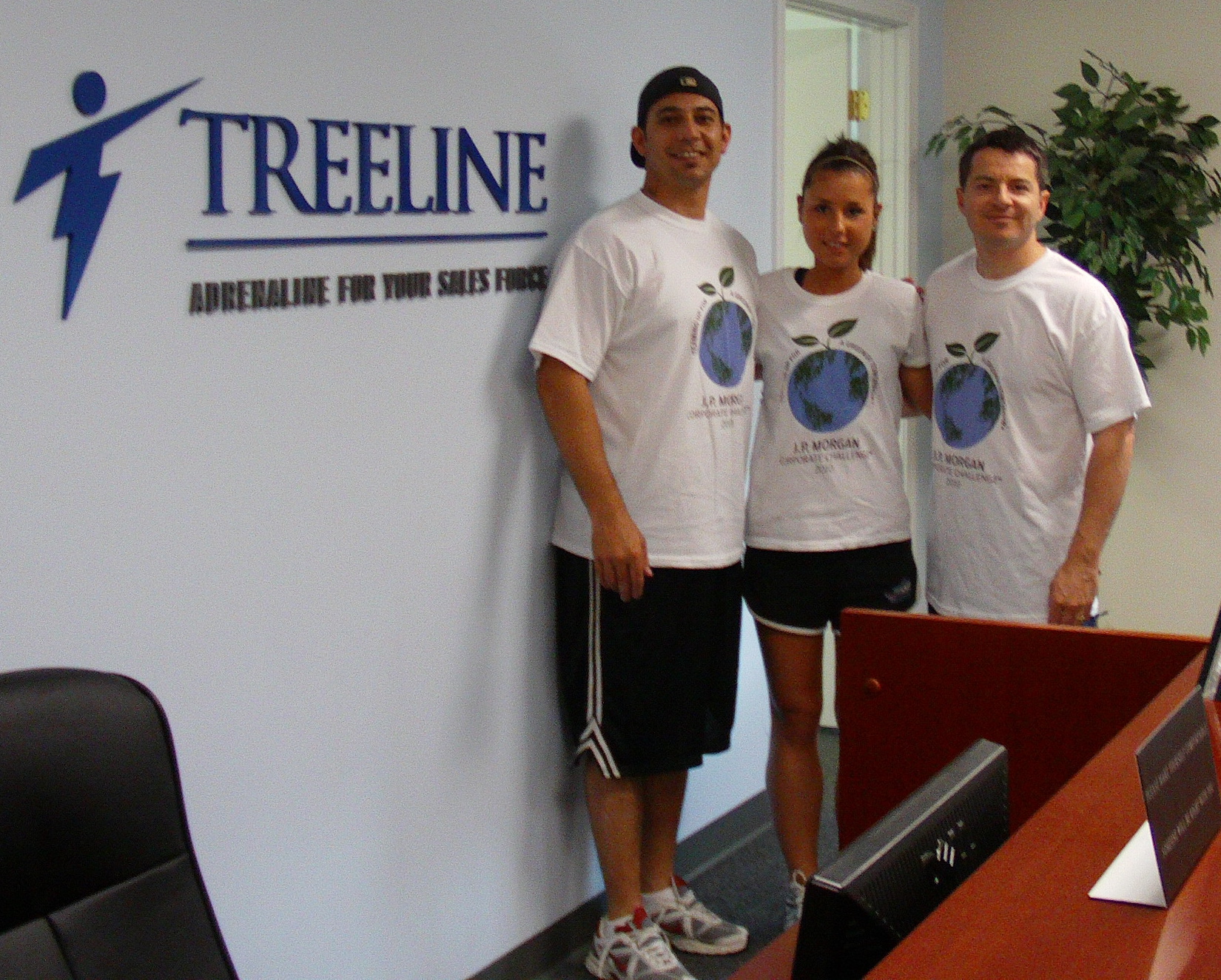 Dan Fantasia, the CEO of Treeline, Inc has been a member of the Dana-Farber Leadership Council since 2005. The Leadership Council was founded in 1999 and aims to raise money and increase awareness of the lifesaving work that goes on at Dana-Farber Cancer Institute.
For the past 5 years, Treeline has attended their educational gatherings, orientations, and networking events, such as the Eaton Vance Rooftop Reception (see picture above). The Eaton Vance event is a great way to network with fellow members, as well as learn firsthand from the Doctors that work at the Dana-Farber Cancer Institute about the accomplishments and struggles they currently face. We gained insight into what they have accomplished due to contributions from leadership members, and what they hope to accomplish in the future with our aide.
Treeline also participates in the Boston Marathon Jimmy Fund Walk, taking place on September 12th along the same route as the Boston Marathon. Last year, the event had more than 7,700 walkers participate from around the world and since it started in 1989 it has raised more than $60 million. All proceeds of the walk go to the research and care to support patients with all forms of cancer. Our goal is to walk 5 miles and we would really appreciate your encouragement and support.
If you would like to help us raise money for the Jimmy Fund please go to the Jimmy Fund Website.
Thank you in advance for your donation!
Share This Story, Choose Your Platform!
Contact Us for a Free Consultation
Tell us more about your business and how we can help.