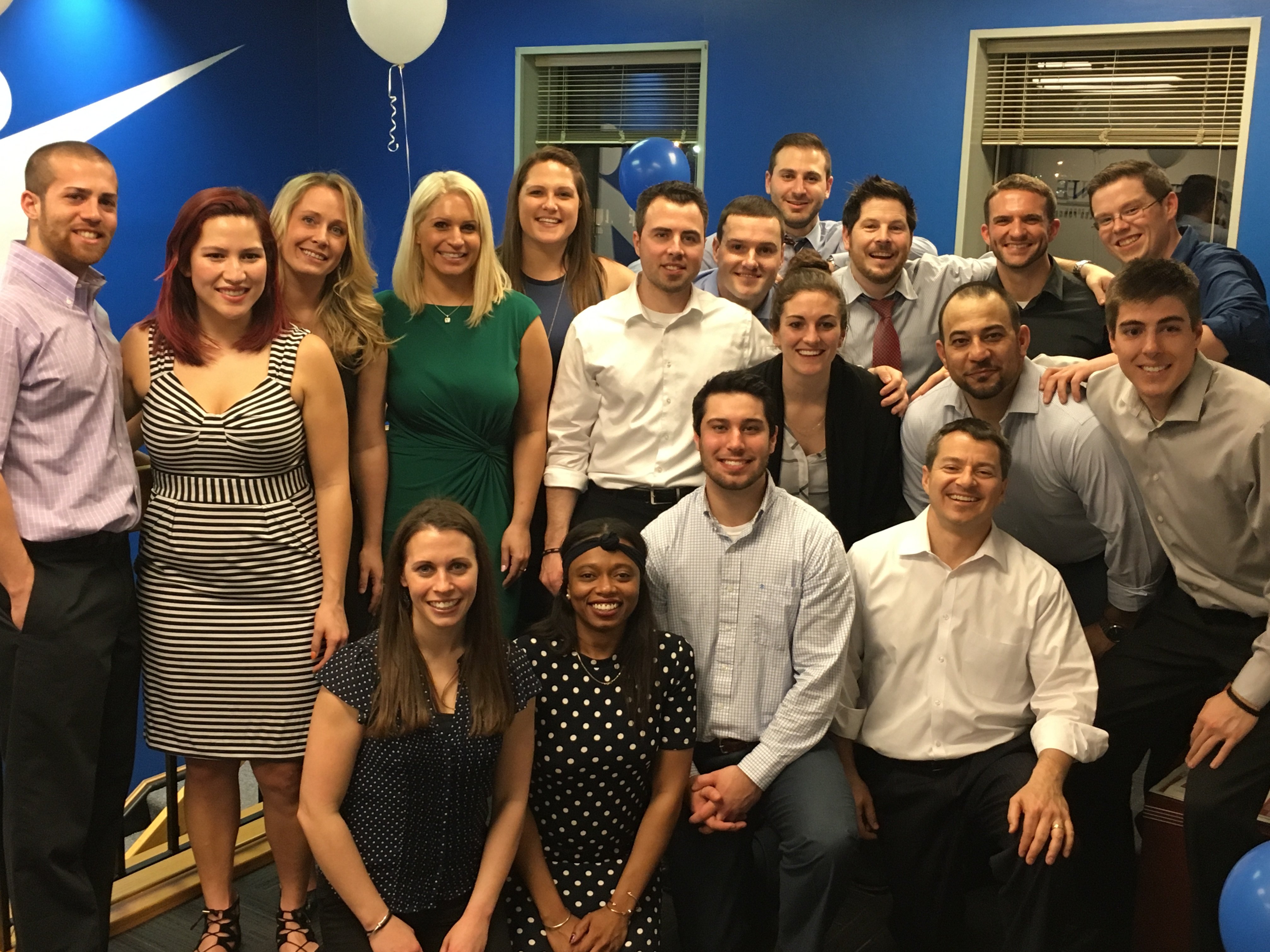 It's been an incredible journey being part of the Treeline team and I cannot believe we are celebrating 15 years in business this past March under incredible leadership. Dan Fantasia set out to build a company that could change and innovate the sales recruiting industry as well as create a culture that is unlike any other, and needless to say he's succeeded. Dan started Treeline, Inc. in March of 2001, and has continued to build a national and recognized brand 15 years later.
As a company we have grown and improved each year. As a brand and culture, we have stuck to the same principals since day one. We approach each day with a set of values: integrity, teamwork, creativity, individuality, dedication, and trust. We believe in what we do while having a passion and purpose. Each person has an oar in the water, and is working towards the same goal. Treeline invests in its team members to help them exceed both in and out of the office. It's a huge accomplishment to build a company that is privately owned and one of the fastest growing companies in Massachusetts.
Dan has been an incredible leader, entrepreneur, mentor, and friend. He has built a one-of-a-kind organization. Thank you Dan for everything you do. Thank you for the long days, self-sacrifice and strength in tough times, patience, creativity, leadership, and unwavering belief. You have impacted everyone lives for the better, both in business and in life. Thank you for continuing to climb above the 'treeline.' Cheers to another great 15 years, and many more.
We were actually able to pull a fast one over our CEO, Dan Fantasia, and throw him a surprise party to celebrate 15 years. We also secretly put this video together without him knowing. Check it out.
Share This Story, Choose Your Platform!
Contact Us for a Free Consultation
Tell us more about your business and how we can help.