The "Small Stuff" Matters in Sales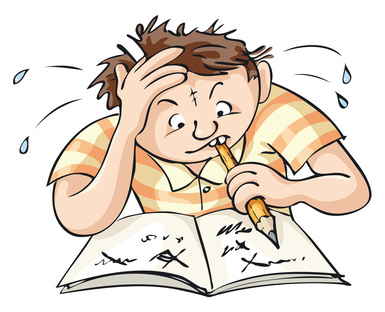 How many times have you been told, "Don't sweat the small stuff" only to think back and wish that you had taken a couple more minutes to sweat small stuff? Do you often find yourself saying, "I can't believe I just did that??" or "I'm such an idiot" because of a small detail that you either did not notice or chose to ignore?
A salesperson that forgets meetings, makes spelling and grammar mistakes and has a hard time staying organized will not find success in sales. In order to be a successful sales person you must be perceived as a hard worker, diligent, articulate and trustworthy.
When it comes to attaining success in sales you have to, "Sweat the small stuff;" more often than not the small stuff makes or breaks a sales deal.
This is true for every aspect of your sales job and begins with the interview. Here are 8 details that Hiring Managers notice when you are interviewing for a sales job:
Resume. Hiring Managers are finding more and more ways to "poke holes" in your resume and find reasons why NOT to interview you.

Make sure your resume matches all of your social media outlets, especially your LinkedIn profile.
Include months and not just years during your employment.
USE SPELL CHECK. Clients pass on candidates for grammar and spelling errors!
Pay attention to the role that you are applying for. Do not forget to change your objective i.e. "Looking for an inside software role with a dynamic and leading software firm" is not going to get you anywhere in an outside medical sales position.
Apply to relevant job opportunities. Do not apply to a job requiring 7 years of sales experience if you only have 2 years. You will lose credibility and jeopardize your candidacy for any position within the company that matches your background.
Prepare. Didn't read the website? Didn't polish up your answers to obvious interview questions? Decided to stay out late the night before and now you are not on your "A" game? Well then, you are unprepared and wasting your time.
Be on Time. Whether it is a face-to-face meeting or a phone call, make sure you are on time! It is a testament to your commitment and interest level and also sets the stage for next steps in the process.
Look Sharp. Your interview starts when you get in the parking lot. So look sharp and be mentally prepared; you never know who might be watching. Treat people with respect and kindness – this includes the lot attendant, gate-keeper, employees and especially the interviewer! You only have one chance to make a 1st impression, so make it count!
Make an Impact! Ask yourself, "Why am I here? What will I bring to the table?" Tell them how you are going to better their business and why they should hire YOU!
Have energy and smile. It's important to be alert and cheerful. This is an attractive quality to employers. Do you want to be the one who says hello to everyone or the one who has their nose buried in their smart phone and is ignoring their surroundings? No manager wants to hire someone that they have to kick in the pants constantly; they prefer to have to hold someone back because they are moving too fast.
Listen. Good sales people listen, so pay attention! i.e. You are told by the Hiring Manager that the #1 Sales Representative played hockey in college, just bought a house, and worked as a Sales Representative for a small technology company; then match your skill set and motivation to the #1 Sales Representative.
Close them! Always be closing. During the final minutes the interviewer says, "I'll be in touch." However, DO NOT GET UP! Probe and ask for more information. Find out when they will be in touch. Get their information and ask when it would it be okay to follow up?
Good luck and remember, sweat the small stuff!