Check Out Our Slideshow: Team Treeline Runs JP Morgan Corporate Challenge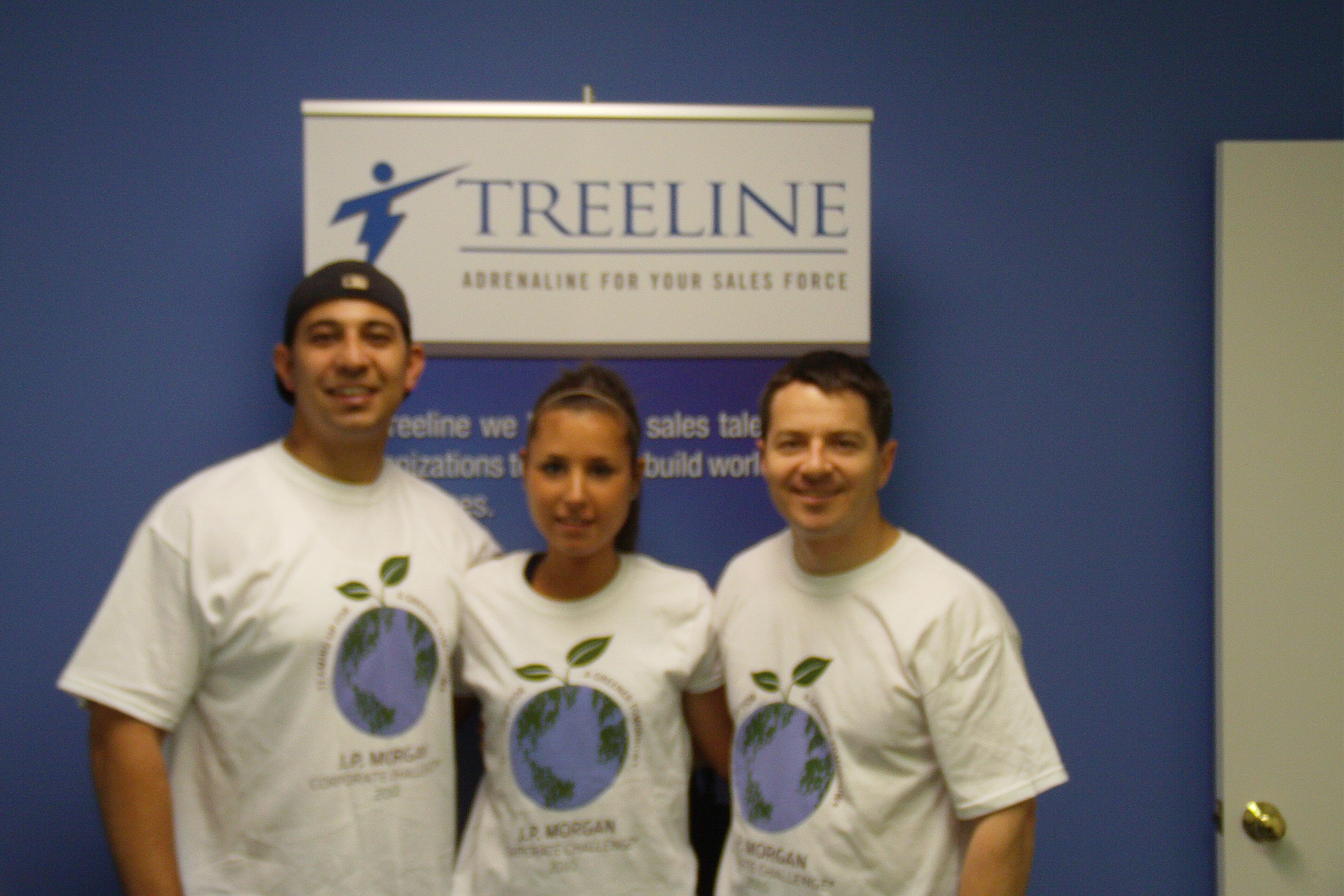 June 24th, 2010, marked the 24th annual JP Morgan Corporate Challenge, where over 12,000 people from 708 companies lined up along the Boston Common to make the 3.5 mile run to Kenmore Square and back. For the third straight year, the run benefitted Camp Harbor View, a summer camp for children from Boston's at-risk neighborhoods.
Among the 708 companies stood Team Treeline: Dan Fantasia, Dave DeMelo, Lauren Moreau, and me, Amanda Musto. Equipped with our positive attitudes and competitive nature we were determined to cross the finish line and we were not about to let the intense humidity and throngs of people stop us from completing our mission. As we maneuvered through the maze of white JP Morgan t-shirts to the finish line I couldn't help but think how great it is that even in tough times thousands of people are willing to come out and support our city.
Just as the sun was setting, with the Boston sky line in our line of vision, we crossed the finish line in 38 minutes 45 seconds, together as a team. Go Team Treeline!
Share This Story, Choose Your Platform!
Contact Us for a Free Consultation
Tell us more about your business and how we can help.