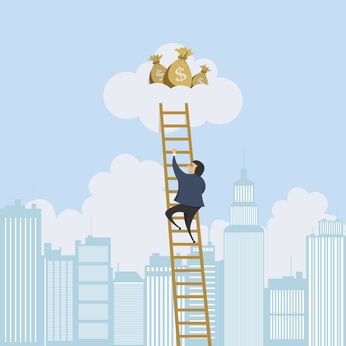 The job market is picking up, at least in the world of sales, and more and more job seekers are asking for advice. The advice they seek is based on positive economic changes, specifically around the increasing job creation and the high demand of talented sales professionals. Job seekers now have more options and are being courted by typically more than one company. Even though this is all positive, multiple options for a career move can create confusion and the need for advice.
When searching for a new opportunity make sure you are clear about your requirements and know what you are looking for. Write down, through past and present experiences, what is important to you. Take into account where you are today both in your life and career. Weigh what is important to you and let those requirements help guide you to choosing the right opportunity. Is commute the most important, work hours, compensation or work culture? This may seem obvious, but when locking down a new opportunity there are many emotional and psychological elements that create noise and confusion in the decision making process. The only way to keep a level head is to go back to the beginning and revisit your wants and needs and make sure they are being met.
In the case of one single offer, this process will give guidance based on logic and not emotion. So what happens when two offers are presented? Two offers introduce many new variables to the decision making process and one of the greatest distractions can be compensation. As sales professionals cash is king and the competitive attitude to win and make more is addictive, but is this the ultimate factor when accepting or declining an offer?
A decision based on compensation alone is a bad decision. We meet thousands of sales professionals per year and the key to making more money throughout your career is to stay with your company for years. Our data shows that people that job hop struggle over time to find adequate employment. They may have found themselves chasing dollars that, in the end, never paid out. Those that selectively search for the right opportunity and base their decisions to accept a new job on a variety of requirements that are important to them, find themselves to be more passionate toward their job. These same individuals stay with companies for many years and focus on culture, contribution, knowledge and success. Over time these same people are patient and persistent and look to build their careers based on sweat equity. In time, they grow with the company, move up the ladder, prove themselves to be a critical assets with their corporation and consistently meet or exceed quota. They become mentors and leaders in their firms while also increasing their financial means. Money is important but it is not everything, so the focus around career advancement should not be based solely around that.
So anytime a person comes to me and asks for advice I make sure I have a complete understanding of what they are looking for and how an opportunity matches their requirements. Then I offer this piece of advice: In order to be successful in your career, base your decision to accept a job offer on sustainability. If the compensation is greater at one company than another, but you can't see yourself working there for more than one year then don't do it.