Objection Defined

What is an objection? In the sales world, it is a response from the buyer that they are not convinced your product or service is right for them…yet. The objection could happen at any stage in the sales process: on a cold call, on the discovery call, or demo. To be honest, true selling does not even begin until you receive your first objection. Sometimes you'll find that you cannot overcome a buyer's concern. Other times, and hopefully more often than not, you can find a way to professionally listen to their concern(s) and share how your product or service addresses them. Each time you address a concern, you move that buyer one step closer to them investing in what you sell.
I suppose it's also valuable to note what an objection is not. An objection does not mean they don't want your product, especially if the buyer is proactively seeking to understand how what you sell can address their concern. Sometimes you catch that person in the middle of something and that 'no' means they don't have the time to listen at that very moment. Other times it means they have not taken the time to fully understand your value. Someone objecting to your request also does not mean they are saying no to you as a person—so you shouldn't take it personally. Your objective as a sales practitioner is to educate yourself on the most common reasons people tell you no and have a professional response that moves the conversation forward. Let's talk about some of the most common objections and how you can respond.
No Time
Let me first start off by saying that someone telling you that they don't have time is a smokescreen. What they really mean is they don't understand the value of why you're calling, so they can't determine if they should make time or not. Any sound business person will make time if they know something will benefit their company. In this instance it is key for the salesperson to quickly communicate the purpose and value of the call. The other reason for someone saying they don't have time is meant as a brush-off in order to get you off the phone. Regardless, my friend and sales trainer John Barrows recommends this statement, "The reason for my call is…" or "I'm calling because…," works equally well. If you can be direct and to the point, you can earn someone's attention, even if it's just for 5 more seconds.
Examples:
Corporate Sales Executive – "I understand your time is very valuable, but if we can schedule a 15 minute call you can see why organizations like Oracle and Microsoft have eliminated tracking performance manually and expedited efficiencies by $2.4m annually. And if at any point during the 15 minute conversation you feel it is not a good fit, we can stop the call. Does that sound good?"
Referral – "Life is very busy, isn't it? Your friend Jessica had the same concern. She also shared with me that if she could save some money she wouldn't have to work so much. If she didn't have to work so much she could spend more time doing the things she loves. Her purchasing a Tesla was a great way for her to save money, spend more time with her family, and get her dream car. Is that something you'd be open to considering?"
Too Expensive / No Budget
Expensive and inexpensive are subjective terms. It depends on who you're talking to, right? Typically, when someone tells you your product is too expensive, it is because you have not done an effective job at communicating how your product can address their business problem(s). You might be tempted at the beginning of the conversation, before you've had time to build value in your product, to ask if they have a budget for a solution like yours – don't. Instead, be hyper-focused on finding their business problem and how important it is to implement a solution. Find these two things and you'll typically avoid the 'too expensive' objection. Even if they don't have the budget for it, if they can see how your product solves their problem, they'll get approval for more money. If you're confident you've matched need with value, and they tell you there's no money, I'd suggest reviewing what you've discussed they want—there may be something you've missed or they're not telling you. Below are two techniques I've learned from my mentor-from-afar, Tom Hopkins.
Examples:
Reduce It To The Ridiculous – "Thanks for sharing your concern about pricing. I can hear how important it is to get the best deal possible on this 2017 Toyota Prius. Let's talk through everything to make sure we're on the same page. The MSRP for this plug-in-hybrid is $27,000. We've already knocked off 4,000, which brings it down to $23,000, right? You're getting $3,000 for your Ford Expedition trade-in – we're down to $20,000. How much did you say you drive in your Expedition? 4,000 a month for work, right? With your new Prius it looks like you're going to save about $6,000 in the first year on gas over the 20 MPG Expedition. If we add everything up that makes your New Prius a $14,000 car—that's a cost of about $35 a day. Is $35 a day something you feel fits into your budget?"
Not In The Budget – "I understand, and that's why I reached out to you. I realize that with a successful company like yours you keep a very close eye on profits. Am I correct? Is it safe to say that if you see an opportunity to increase profits by investing in a solution to add to the bottom line, your budget is more of a guideline instead of an anchor? What we've covered today will increase your profits by automating a process your employees do manually, which will in turn allow them to spend their time on more high-value tasks. Based on what we've covered today, is this a circumstance where your budget will flex or is it anchored?"
Already Using A Competitor
Running into competition is most typical when you're in a well-established market. These techniques also work for newer markets, but are certainly less used. Sometimes there are forces outside of your control that prevent you from getting your foot in the door (like politics or a personal relationship between the prospect and vendor). However, if you can get your foot in the door, there's a chance to take business away from your competitor.
Examples:
Our Customers – "I totally respect that. Why would you change if you are happy with your existing vendor? We have a handful of customers who've come over from *competitor's name* and what they found was they were able to get twice the product for about half the cost. Is this something you'd be willing to have a 15 minute discussion about?"
Better Price – "Thanks for being up front. I'd assume based on your response you're pretty happy with them, right? Is it safe to say that pricing was one of the reasons you went with them? And would it be helpful if you were able to negotiate better pricing with them once your contract is up? How about we set up a short call so I can get you a proposal to your company."
Remember, objections are a normal response from the buyer that they are not yet convinced your product or service is right for them yet. Don't take it personally—just be prepared, and give one of these a try. And when you do, reach out to me to let me know how it went.
You can find me here:
Twitter: twitter.com/seanmmitchell
LinkedIn: linkedin.com/in/seanmichaelmitchell
Instagram: instagram.com/seanmichaelmitchell
Snapchat: snapchat.com/add/seanmmitchell
---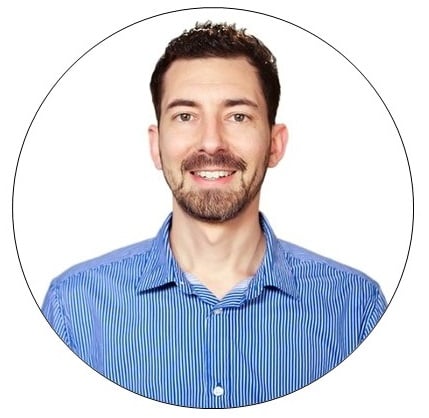 Our featured author is Sean Mitchell, a sales leader at RealSpace, who heads up sales in North America. Sean runs a popular podcast, #RealSalesTalk, where he interviews sales thought leaders. You can also read more about his sales experiences at seanmmitchell.com. Connect with Sean on LinkedIn.
---