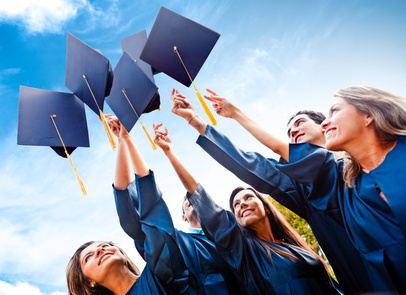 If you can believe it, it's that time of year again where recent college graduates are now becoming alumni and entering the work force. Many are in the same boat, trying to figure out their next move and start their professional career, but some may find themselves thinking "what career path is best for me?"
If you are driven, sharp, dynamic and love the thrill of a challenge; if you enjoy working with different customers, services and or products, where your efforts determine the outcome, then sales could be a great fit for you. Sales is an industry where you directly benefit from your success.
So you decide sales is a fit for you, but now how do you find the ideal role and land the job?
To successfully break into sales, you have to be able to present yourself as the best person for the opportunity. This may seem general, but in actuality it's all about the small subtleties that typically make or break receiving a job offer.
Here's my advice to the graduating class:
Become a student of your business: The more you know, the better. Expanding your sales knowledge is key to succeeding as a sales professional and especially necessary in proving your dedication to potential employers:
Read sales material, blogs, books, magazines, etc.
Attend sales seminars
Ask a sales professional about their experience
Watch sales videos
Experience a preceptorship
Work with a Recruiter
You should be able to explain to a potential employer why you WANT sales.
Leverage yourself and what you have: People buy from people they like, they also hire people they like. It is important to be likable and make a connection with interviewers and recruiters. Use your story, successes and experiences to "sell" yourself and build rapport.
Talk about your: