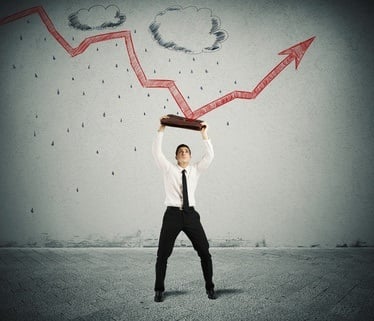 We have all been there, and if you have not experienced it yet, you will. Sales slumps are those times when you just can't find your way. It's when you can't seem to close the sale regardless of everything you think you are doing right. It's when you are working harder than ever, but all you feel is pressure and it's when you ultimately feel hopeless and doubt yourself. If you are in a sales slump, you know that the most important thing is to get out of it as quickly as you can.
Sales slumps can start from a series of unfortunate circumstances or a streak of bad luck. They can be due to external forces that seem to be out of our control. It can be a string of bad conversations, appointments missed, or deals falling through last minute that you thought were a shoo-in. These can all be frustrating and if you let them, they will weigh down on you and take you off your path.
Don't let a sales slump have you doubting yourself and your selling ability. Here are some tips to help you get back on track and overcome the slump.
1. GET BACK TO BASICS
Hit that RESET BUTTON! When you are in a sales slump, it will seem that the pressure builds and builds and with that comes distractions. Rather than let the pressure get the best of you, give yourself a reset. Go back to the basics and re-think the simplicity of the role. Have a plan of attack every day and set daily/weekly goals that can get you back on track. The point is to keep it simple. Do not abandon your sales procedures. A sales process tells you exactly what needs to happen in order to complete a sale. You have procedures in place, use them! For an example, when you get to the office ask yourself:
Who can I close today?
​Who can I set up to close today?
Who can I follow up with?
Who can I introduce myself to?
Reset your goals and move forward with a fresh start. Sometimes you just need to take the pressure of