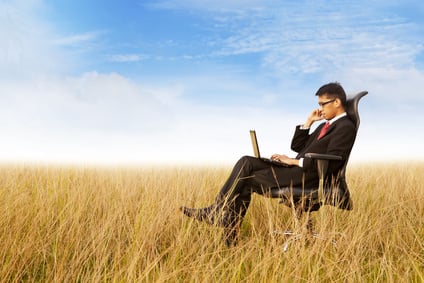 A job search can be tough during any given point in the year, but for some reason or another it always seems to be difficult during the holidays and summer months. Why is that? Well for one it seems like everyone is on vacation at the same time. You may find yourself wondering if anyone is even hiring because you haven't heard back. And on top of that, there is a whole new wave of recent millennial graduates entering the work force during the summer months, so again my question is how are you handling your job search this summer and what are you doing to stand out?
You may already be receiving a slew of endless advice from friends, family and former employers, but just in case you haven't, here are some tips on how to manage your job search during the summer lull.
Have A Plan
Commit a few hours every day to researching companies and applying to positions that interest you. It's tedious and time consuming but required in order to start the process. Set a goal every day to apply to 5, 10 or 15 jobs. Remember to be realistic and apply to jobs that align not only with your interest but experience and skill set. I'm not saying settle, but if you are entry-level maybe stay away from jobs that require seven years of experience. It is also important to have a routine. Looking for a new job is a full-time job itself, but find other ways to use your time too. Volunteer, exercise, take a class and do things that make you happy. The job search can be difficult and it's important to maintain a level of happiness and work-life balance.
Be Your Own Marketer
Sell yourself, review your resume and highlight your relevant experience and skill set for each position you apply to. If certain positions require information such as quota or projects managed make sure you emphasize those accomplishments. Have friends and family members give it a read and offer input. However, this is extremely important, do not lie on your resume. Your resume is the first thing a hiring manager will see so make sure it's polished and reflects your experiences appropriately. Your resume is technically