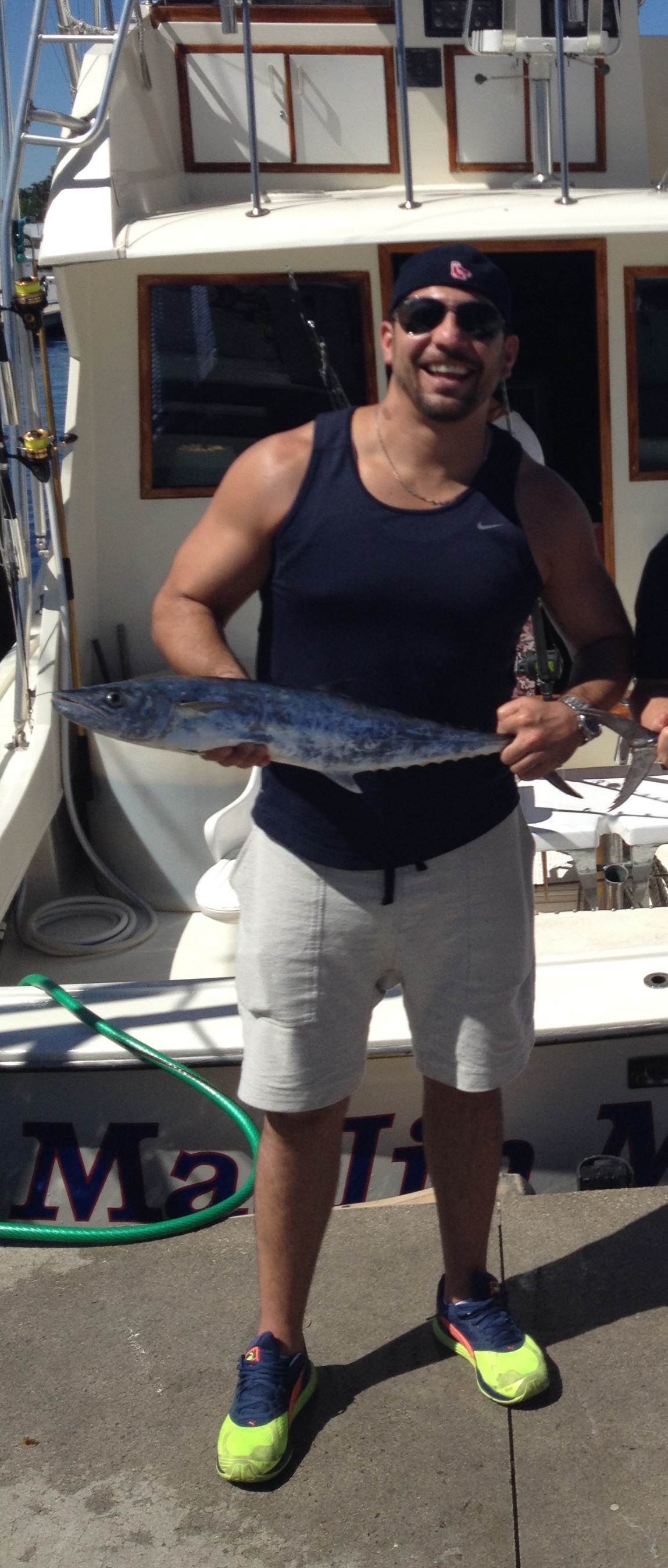 A big congratulations and thanks to Treeline's Division Manager, David DeMelo, who celebrates 10 years of success with the company!
To celebrate, Dave's 10 year anniversary, Treeline sent him to Fort Lauderdale, Florida for a weekend of fishing and relaxation. His dedication and hard work have not gone unrecognized.
Dave joined Treeline in 2004 and quickly became a top producer. He has consistently performed and has positioned himself as a leader within the company. His accolades include Sales Manager of the Year, Sales Representative of the Year, Account Manager of the Year and he has achieved President's Club several times, surpassing his sales quota year-after-year.
Dave's competitive mindset and strong leadership have transformed Treeline over the years. He has built and managed his own team of consultants all of whom have excelled in their sales careers. As a leader, he demonstrates poise and patience. He sets realistic expectations and is truly a mentor. He has been instrumental in helping Treeline become one of the top staffing firms of its kind. In addition to hiring and managing a sales team, he drives revenue, provides invaluable leadership and training and has helped grow the organization on a national level.
It is because of his team-focused mentality that he leads by example. Dave demonstrates commitment at its finest. Even after 10 years, you can still find Dave to be the first one to arrive at the office and the last one to leave. He holds the entire company accountable both operationally and through Key Performance Indicators. Dave sets the bar high for himself and the entire Treeline team. Average is not in his vocabulary. He is an incredible asset to Treeline and supports the entire company from an operational and personal perspective. He is an inspiration to all sales organizations and has a strong command of sales operations.
Dave's unwavering focus and determination make him a great salesperson and manager, but it is his personality and passion that makes him a great leader. Dave reminds us that your success may be a footnote in history, but your character and legacy are how you are remembered. Dave is truly deserving of this recognition. Without him, Treeline would not be where it is.
Thank you for everything you have done. Congratulations and keep climbing above the 'Treeline'!
Share This Story, Choose Your Platform!