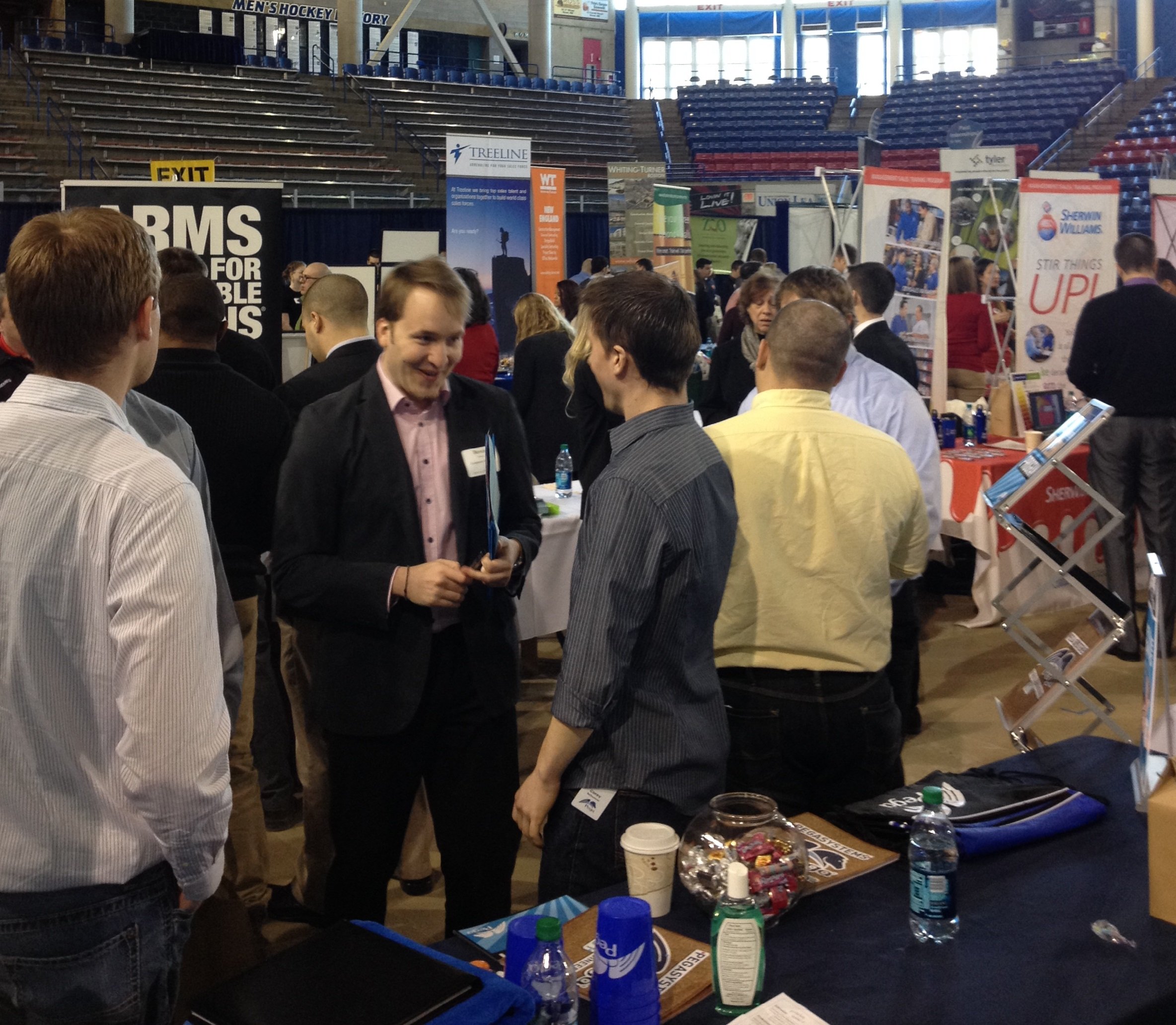 Being a senior in college is both exciting and nerve racking. It is a time to celebrate your college career and take advantage of all the opportunities before you and cherish time on campus with your friends. It is also the time you are considering career opportunities and life after college in what others refer to as "the real world."
It can be a scary time, trying to figure out a career and you may feel pressure about really needing a job, but you wonder who is going to hire a recent college grad?! Trust me, I know. I've been there myself, but I wanted to take some time and explain how you can increase your chances of getting hired after college by taking advantage of the college career fairs that take place on your campus.
Career fairs are a great free resource to students that allow you to have access to hundreds of companies all in one place. It is a great way to meet representatives from each company and make a positive and lasting impression. By following these 3 basic steps, you can effectively utilize the college career fair and increase your chances of being hired after graduation.
1. Have A Strategy
First off, put the career fair in your calendar and know what day and time it is occurring. Your college has a career services page on their website, so make sure you visit it and check out the companies who are attending before-hand. Visit the company websites and check out their job listings to see if there is anything that interests you. This will allow you to do your research on which companies you definitely want to talk to as well as highlighting some other companies you may have an interest in learning more about. Be open-minded when considering companies because you may just be surprised as to what could be a potential fit for you. And remember, there are more than 100 hundred companies usually in attendance and usually 1,000+ students attending so you want to us