Executive Search – What Jobs Should You Apply To?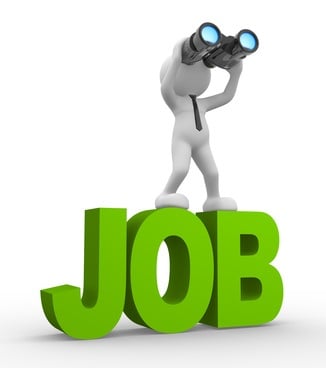 I receive resumes across my desk every day…e.v.e.r.y.d.a.y.  Some of them are good, some of them not so much.  Some of the resumes come with a note telling me what they are looking for. Some of them come to me with no name nor contact information on them…seriously. And some of them come to me in response to a job posting that they saw and would like to be considered for that role in particular. I want to take a few minutes to talk about executive search, these resumes and people who send them.
In your job search, it is important to not only identify the job opportunities that you are interested in, but to also make sure you possess the appropriate qualifications the company is looking for. If you are not doing this simplest of exercises, you will not only end up frustrating yourself, but also the company that you are applying to.
For example, if this company is looking for 5+ years of technology sales experience selling into C-Level IT Decision Makers. And you have 5+ years of customer service for a retail organization, you are probably NOT the right fit for this role.  Now, you are probably saying to yourself, "I know I don't have the exact professional experience but I could definitely do this job…not even a question."
Unfortunately, it doesn't matter. That thought process still won't make you the perfect fit for the role.
Harsh, right?!  So is the executive search job market and I am writing about this because I want to help you get where you want to go in your career.  And the first step is to define what you want to do.
What is motivating you to make a career move? Is it to make more money, grow into a management role, change industries, or have a better work/life balance? Or maybe it's a combination of all of them.  Whatever it is, you need to define it and once it is defined, build a strategy to get there.
If you want to advance your career into a different industry, you should be comfortable with taking a step back in order to achieve that.  Is that a certainty? No, but it is a strong possibility. If you are looking to move into a leadership role and you have not led a team yet, your next role will most likely not be in leadership, but you should look at opportunities that offer growth OR stay where you are until you are promoted into leadership. Then it will be easier to make a move into another leadership role. My point is that a company that is looking for someone to lead their team, is going to want to hire someone who has led a team already.  If they are going to give someone a shot, it will probably be someone who already works there.
Now, do not misinterpret this. I still want candidates to aim