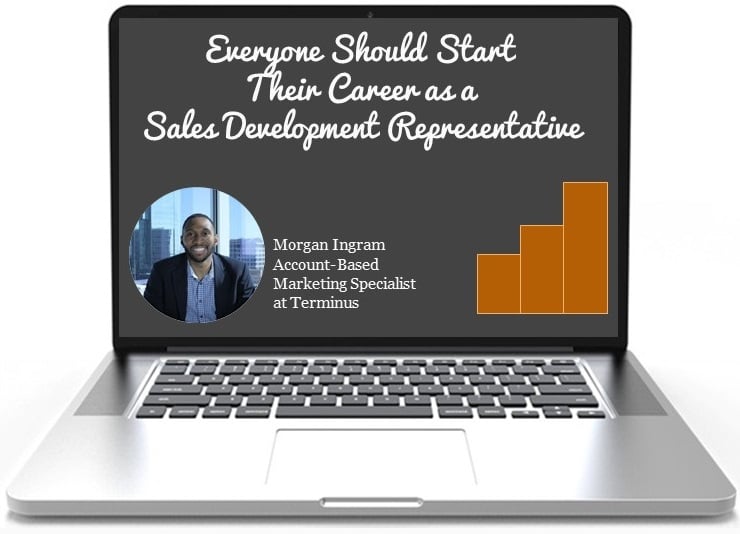 I know what you're thinking, bold statement that "Everyone should start their career as a sales development representative," but bear with me.
As I went to college and I looked at my options for declaring a major, there were no degrees in sales, personal development, or mindset training. When I look back on that, it is very interesting because I believe that those three fields are important for success in any role that you are looking to do. If you want to make an impact long-term in your career, you are going to have to know how to sell: sell a vision, sell a product, and most importantly sell yourself. In addition, if you do not have the personal development to compliment your selling skills, then your mindset will not be in the right place to utilize your skills.
No one told me about the jobs that were at startups, especially sales development ones. No one told me how to overcome objection and rejection. No one taught me sales metrics, or how to build a network. Sales, without a doubt, is one of the hardest jobs out there. With that being said, I have learned a lot of great things in sales development, and believe without the experience, I would not be where I am. I believe that everyone, at some point in their lives, should gain sales and business development experience.
Here are 3 reasons everyone should start their career in sales development.
1.Builds Your Skill Set
What's in your tool box?
Building a skill set is the central piece that helps you succeed. Tools, technology, products, and software are great, but they won't do the job for you. You need soft skills, as much as you need the hard skills. A sales job may require understanding a certain technology, but you also need to know how to relate to potential buyers.
In sales development, you learn business acumen, how to craft professional emails, and how to talk to business professionals at events. These skills will help you not only become a better salesperson, it will help you become a better overall business person. Learning how to discover a prospect's pains on an initial cold call while being able to create an interest is truly a skill that is needed. Learning how to articulate yourself and have high level conversations with corporate individuals prepares you for growth opportunities.
I enjoy creating content and connections. That is why I created #TheSDRChronicles. Being able to share experiences, challenges, and best practices around sales development is a great way to be able to build community. Check out this video on why you should be in Sales Development.
2.You Learn the Product Quickly
How can you help?
As a Sales Development Rep, you are the frontline of the sales force. That means that will mostly likely be the first contact a prospect has with your company. As a result, you will need to understand your company's product, service, and solution at a faster speed. This is a great way to learn adaptability and flexibility. If you don't understand the product and aren't able to clearly articulate, there's no chance a potential customer is going to. You need to know the ins-and-outs of a product at a very high level so if someone asks a question, you are able to answer it. You need to understand a prospect's pains and challenges to demonstrate how your product/service will solve that problem.
If you understand the product than you are able to have a conversation with anyone and will be able to show them value. The better you know your product, the better hand-off you will be able to give to your Account Executive. This will also help you position yourself for promotion within your company.
3.Teaches you Resilience
How are you different?
First off, let me point out that sales will knock you down. It will push you outside your comfort zone, and it will teach you the meaning of resiliency. Resiliency is the factor that helps you pick up the phone for one more call at 5:01pm, and get that last demo. As a SDR, you have to be resilient to go out there and get what you deserve. No one is going to give out demos out on a silver platter. Be an aggressor, and the results will be there. From my experience, I think a lot of people are not as resilient as they need to be and are really not doing the actions daily to develop that mindset.
Even though these skills are essential for sales development, they are completely transferrable into any other career and industry. Think about it, if you carried the SDR mentality into every aspect of your job, you would be fearless. You would work tirelessly to get the job done, and be able to work with and communicate with people at all levels. I have learned a lot of great skills and if I didn't take a position in sales development I would not be honing skills needed to excel in sales and in life.
---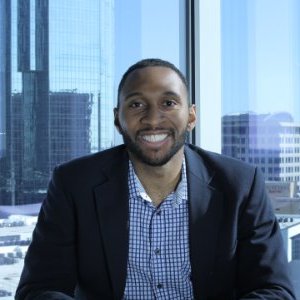 Our featured author is Morgan Ingram, Account-Based Marketing Specialist at Terminus. Morgan is also the creator of #TheSDRChronicles which provides tactics, advice, and tricks of the trade.
You can connect with Morgan on LinkedIn here.
---