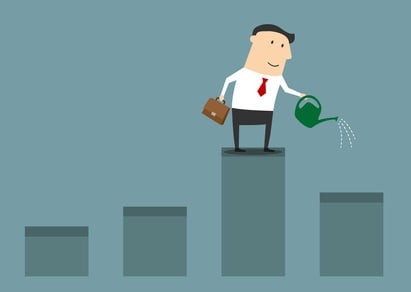 Entrepreneurship is in my blood. My father has owned a successful landscaping business for the last 30 years. It is safe to say he passed this quality down to me. In 2008 while in college, I was working part-time at a restaurant while balancing a full-time student schedule. On the weekends, I was detailing cars in my backyard for some extra money. I always had a strong passion for cars and an even stronger passion for clean ones. I started with detailing the vehicles of friends and family and word spread quickly. In June of that year, I gave my two week notice at the restaurant and started Gemstone Auto Detail.
I was fortunate enough to have a friend of the family who got me a good deal on a wash bay. I took out a hefty loan and moved in all of my equipment. Now I needed customers! I hit the streets and passed out flyers wherever I could. I also launched a website and started a blog to drive traffic. Business was slow at first, but soon after, word of mouth gave life to the business. I had built a strong, growing, and loyal customer base. While detailing cars was the main focus, I also had to manage the finances and other day-to day-operations. The days were long, but I was busy. By the end of 2014, 80% of my business was based on referrals.
Even though I loved running my own business, I felt it was time for a new challenge to grow my career. I felt my strongest quality was my ability to interact with customers on a personal level and build good relationships. Naturally, a career in sales came to mind.
I have since joined Treeline, Inc. and have brought my experiences with me. Now instead of managing a detailing company, I am now managing my own desk. It feels like starting a business all over again. The company itself is successful and growing, but I needed to "throw my oar" in the water to get on board. To add to the company's success, I needed to build my own success. I needed to build partnerships and that meant building a pipeline. Just like how I had a website to drive traffic, Treeline has a phenomenal presence that drives inbound leads. I follow-up with leads, connect with sales professionals on social media sites and work on building a network of referrals. My experience of building my business from the ground floor up is like building my career at Treeline. I have found that by leveraging the "business owner" mentality I have been able to really dig my heels in at Treeline. By applying what seems like such basic principles with consistency, I have been able to once again build my own business.
Instead of living by the phrase "always be closing," I find it much more important to "always be creating." When you build a strong pipeline (with both inbound and outbound efforts) you set yourself up to close more deals and ultimately succeed.
Share This Story, Choose Your Platform!
Contact Us for a Free Consultation
Tell us more about your business and how we can help.