Why We Need Sales in the Classroom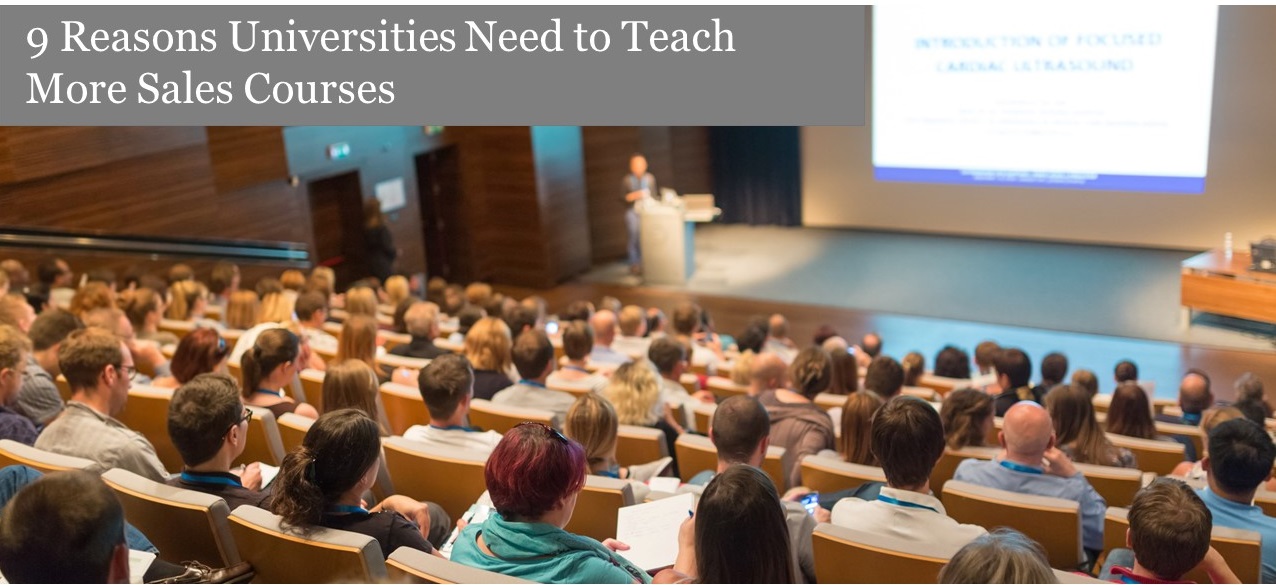 Traditionally, the sales profession has faced stigma and stereotypes. There is an unfounded belief that pursuing a sales career does not require a higher education, and that universities don't need to teach selling skills. Not only is this bad for businesses, but it is also hurting universities.
Even though the cliché that sales is more of a trade rather than a respectable career has mostly been debunked, there is still discomfort around the idea of a career in sales. Why? Is it because students at universities aren't being introduced to sales in the classroom?
Students attain degrees in business, marketing, finance, and management, but sales is rarely a major or minor offered. The sales industry as a whole appears elusive to many students until they graduate, entering "the real world" to find that sales is a major industry and profession.
Here are 9 reasons universities need to offer more sales courses to students.

1. Companies prioritize sales hiring

As companies look to grow revenue, they are focused on building a core team of talent around roles that directly correlate to revenue growth. According to LinkedIn's Global Recruiting Trends Report, sales jobs are one of the highest priority roles employers are looking to fill for 2017. Universities should be preparing students with the necessary learning experiences to equip them with the skills and knowledge to pursue these hig