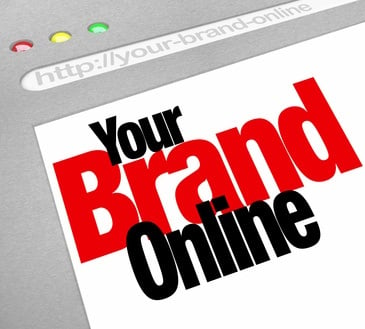 These days, the most effective job seekers find opportunities not only by using the traditional resume, which is still a necessity, but by also building a strong social brand.
What is social brand? We constantly hear how important it is for companies to have a social brand in order to create a strong online presence, as well as a loyal customer base and community. However, it is equally, if not more important for job seekers to create a social brand, and by this I mean establishing an online identity that effectively communicates who you are as a professional and as an individual.
It is important to understand that the first thing a hiring manager does when reviewing your background is read your resume. The second thing they do is search for you online. They will run a search on you and will look to see which social platforms you are on. They view your LinkedIn profile, find you on Facebook and Twitter, and see what other results appear when searching. Why? Because this gives the best overall view as to who you are and this becomes a pre-qualifying factor influencing whether or not you will be invited in for an interview.
This is why our DADOMATCH technology is so effective for job seekers. It helps you build your social brand in one easy to use confidential platform. The combination of having a platform to post a picture, video, accomplishments and resume help job seekers market themselves more effectively and it helps streamline the process for both hiring managers and the job seeker.
Here are 5 things to consider when building your social brand in your job search:
1. Social Consistency – The first step in building a solid social brand is to make sure that you have consistent information on all media. Make sure your resume matches your LinkedIn profile and that your Facebook page matches your professional persona. Make sure that your Twitter handle is professional. Hiring managers look and ask about inconsistencies and if they find one blemish you may jeopardize your chances of landing the right opportunity. Expect that every company to which you send a resume and that is interested in your credentials, will search for you on LinkedIn, Facebook or Twitter. If you are not on at least one of those social sites then you are already at a disadvantage. Embrace technology and it will help you engage with hiring managers.
2. Be Concise – Don't waste time getting to the point. Commerce in the digital age is based on speed. Information moves fast and as a result the search for talent does too. Hiring managers scan resumes so get to the point quickly. They look for key accomplishments and a consistent track record. Don't waste the first half of the page on adjectives about yourself. If they like what they see, they will use secondary social technology to gather more data. Focus on critical and key pieces of information that display your accomplishments.
3. Picture – Take one. If you are only seen as a Word Document in Times New Roman font size 10 you are missing the boat. People in general find comfort by seeing a picture. It helps to identify and connect. Try it yourself. Find a hiring manager online. If they have a picture it is easier to relate then seeing nothing.
4. Track Your Efforts – With technology you not only have the opportunity to engage socially but now can track progress. For example when using LinkedIn you can track who viewed your profile. So for every email and resume you send out make sure you have things like your contact information and LinkedIn profile on your resume. This way you can track who is viewing your profile. If you send a resume to ABC Company and someone from ABC Company views your LinkedIn profile, then you know they are interested. Now connect and communicate with that individual. (See 4 Steps To Make LinkedIn The Ultimate Landing Page For Your Job Search)
5. Build Your Network – With today's technology, it is easier than ever to find and connect with people, so use this to your advantage. Remember, the more people you connect with, the greater your chances are of being introduced to more opportunities. If you apply for a job, look up the company and use technology to connect with a hiring manager. Utilizing your web contacts is a great way to help advance your career.
Building a social brand is not difficult. A little time invested is well worth the return. Companies look for people who are professionally solid and socially engaged. To make the most of a job search, job seekers should invest in building a strong social brand. All of these technology tools are free and easily accessible enabling you to have full control of your job search. Don't wait, get started today.