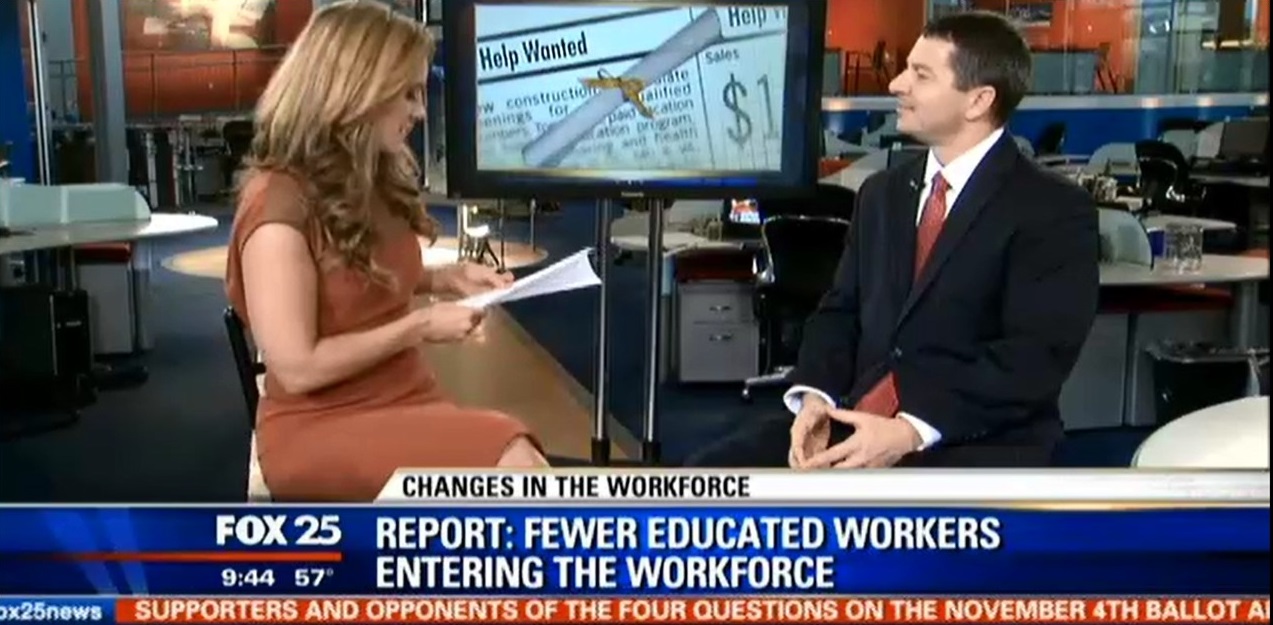 I recently appeared on FOX 25 News as a guest speaker to discuss how college graduates will play into the changing workforce and how they can better manage their job search.
This has been a recent topic of discussion since MassInc released a report stating that we may see a decrease in college degrees in the coming years and how it may affect the job market. However, even though this report initially appears to be stating that there will be less college degrees, it does not take note in the overall shift in the workforce.
What we may be seeing is actually a larger baby boomer generation leaving the workforce and being replaced by a smaller generation which may in fact lead to the "decrease" in college degrees. So even though there may appear to be fewer degrees, this finding may actually be due to a smaller generation entering the workforce.
So what does this mean for future college graduates?
This finding and possible trend may actually give future college graduates an advantage in the job market. To take advantage of changing times, my advice is to position yourself properly. Here are five things you may want to consider when managing your future career.
1. Massachusetts is a High Tech Hub