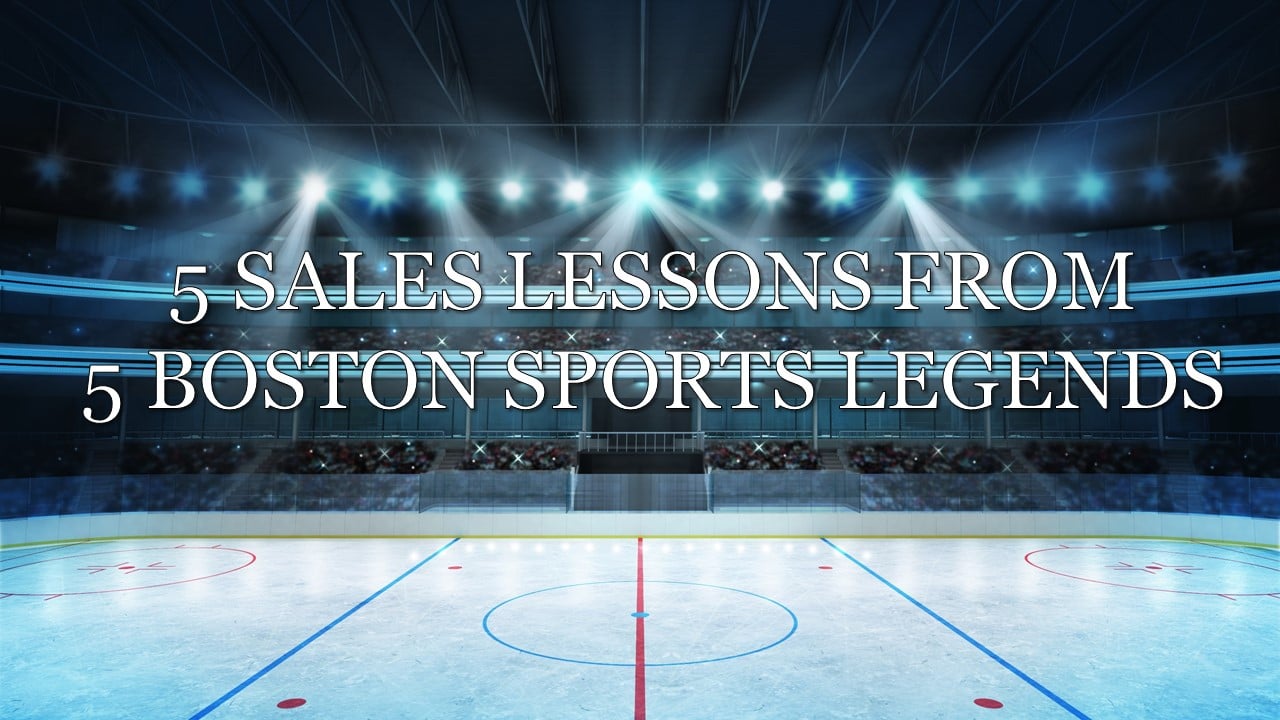 The performance and success of athletes should not only resonate with sports fans but also with business-minded professionals who believe in the importance of culture, teamwork, resilience, leadership, and focus.
As this blog title suggests, it's been a great time to be a Boston sports fan. This past February, we saw the Patriots win their 5th Super Bowl with one of the most improbable comebacks in sports history. That title marked Boston's 10th championship, out of the 4 major sports teams, in the last 15 years.
As I reflect on those championships, there are certain players and coaches that come to mind. The characteristics of these individuals helped shape the foundation of these 4 organizations to help lead them to their success. Those same characteristics are what separate good sales professionals from the best sales professionals.
Here are 5 Boston sports legends that can teach us a lot of about sales greatness.
James White – Ramp Up
To quote Courtney Williams from a recent Forbes article titled "Sales Is Not Easy – And Neither Is Finding Good Sales People," he writes, "Have realistic expectations. Even if you find someone with great skills and industry expertise, it will take time to bring them up to speed."
No one knows that more than running back James White of the New England Patriots. He was the 130th player drafted in the 2014 NFL draft. During his rookie year he played only 3 games that season and was inactive for his team's Super Bowl victory over the Seattle Seahawks. Now, just two years removed from that game, James White led the Patriots to their 5th Lombardi Trophy finishing the game with 6 carries for 29 rushing yards, 14 receptions for 110 receiving yards, and a total of 3 touchdowns.
Kevin Millar – Attitude
From the Business News Daily article titled, "14 Important Traits Successful Salespeople Share," Mike Kunkle of Brainshark, Inc. noted that, "Top salespeople … tend to be upbeat, and radiate a sense of humor, fun and general positivity. While grounded in reality, they focus on what they can control, stay on course with optimism about what they can achieve, and [don't] let the rest drag them down."
Kevin Millar, 2004 World Series Champion, brought this same level of optimism to the Boston Red Sox. As his team was down 3-0 to their rival, New York Yankees in the ALCS, Millar was caught on camera numerous times telling reporters and his teammates, "don't let us win tonight." After winning 4-straight against the Evil Empire and sweeping the St. Louis Cardinals in the World Series, Kevin Millar's positive and optimistic attitude has been credited with the identity of that team.
Matt Patricia – Experience
David Patcher, Co-Founder of JumpCrew, wrote in an article for Entrepreneur Magazine titled, "