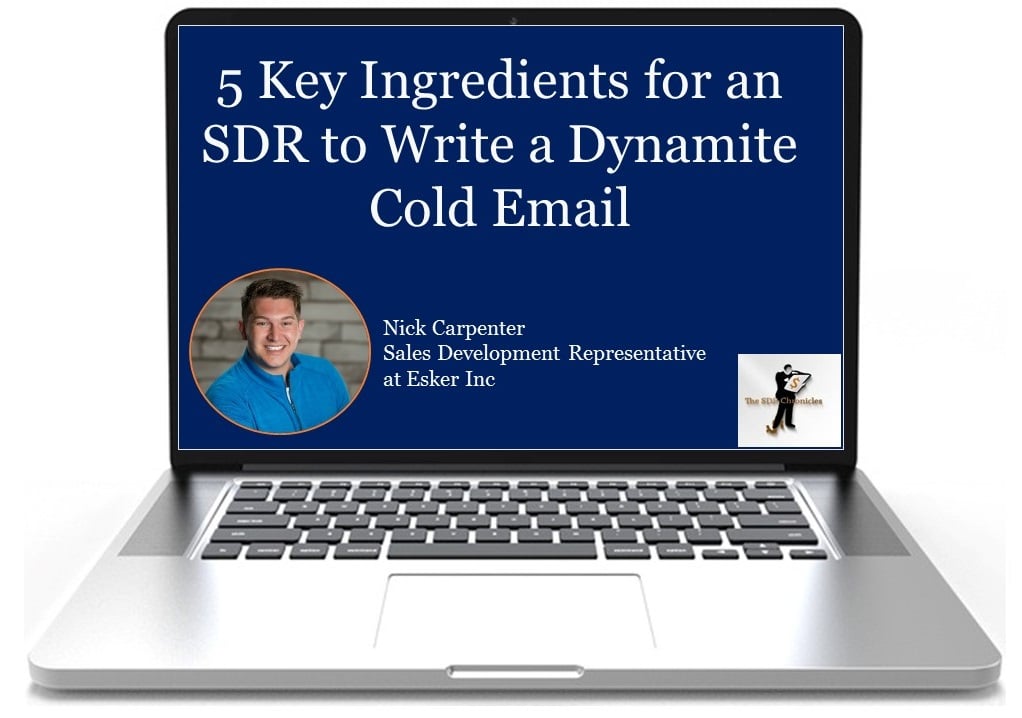 Let me first start by saying that I am not an SDR expert and don't claim to be. However, after one year as an Enterprise SDR, doing cold outreach 40+ hours a week, and absorbing content all day and every day, I would hope that I have learned what does and does not work when it comes to prospecting.
I've learned so much from Heather Morgan over at Salesfolk when it comes to the SDR cold email. Her "hall of shame" is particularly helpful and lets you know what not to send. Also, one of the most informative sessions I've done was an in-person training event with Joe Thomas of Impact Advantage. I highly recommend checking out both websites.
Instead of claiming to be an "expert," I can only share the framework that I've found success using.
In order to give you some context, here is a rundown of my prospecting efforts around my buyer persona:
Manager, Director, VP level
LinkedIn responsibilities usually align with where we play well (ex. 'manages order entry team' or 'SAP SD Senior Analyst' or 'Develop KPI's for Customer Service including cost to process an order')
Target has shown minimal interest in our specific company and may have never heard of us
Company is a leader in a target vertical, strong references within their industry
We sell an ERP add on. Average deal size $150k
Sales cycle can be 1 year + from initial introduction