A Complete List of Sales Interview Question to Hire Top Sales Reps This Year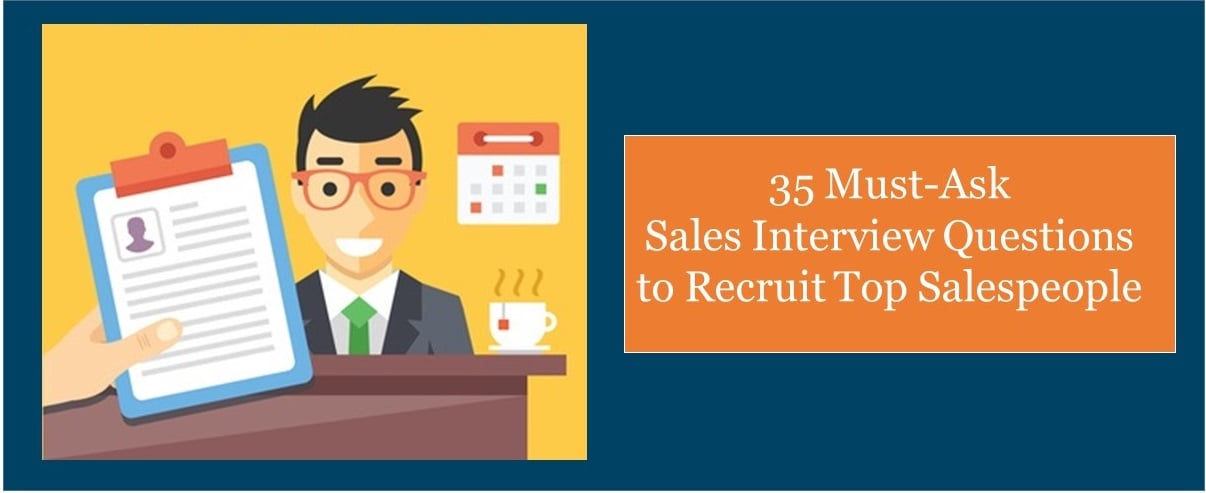 You've done the hard part of sales recruiting…well, at least you THOUGHT you have. You have searched and sourced an endless amount of resumes and have identified candidates you're ready to interview.
If you're no stranger to sales recruiting, you know that a resume alone is not a great indicator of the right fit for your sales team. You may find yourself being "catfished." Some resumes can look amazing, but when you finally meet the person they are not who you thought they were. On the flip side, some resumes can be less than impressive, but the candidate is actually a rock star salesperson.
You're hiring people, not paper

That's why the sales interview is such a critical step in the hiring process. It's where you can uncover who the right fit is for your team. You're not only uncovering whether or not they have the experience and ability to perform the responsibilities of the role, but also determining if they are a culture fit for your company. You want to identify what motivates them and why they are interested in your sales job and company.
Here are 35 must-ask sales interview questions:

Sales-Specific Interview Questions
Sales-specific questions are necessary to understand whether or not this salesperson has the right experience and s