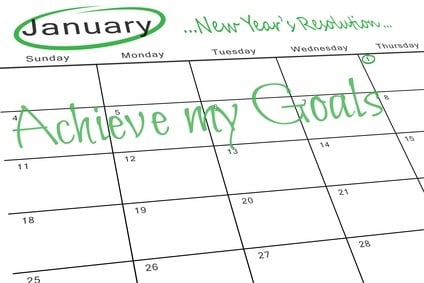 It's that time of the year again where millions lay out their resolutions for 2015. So where should you focus your goals for 2015? Is it the year to exercise more, eat better, or travel frequently? I say make it the year of your career!
Where do you want your career to go? What's next for you? These are important questions to ask. Are you a recent grad breaking into the job market? Maybe you're more seasoned and looking to take your skills into a new industry? Or perhaps you're looking to take the next step up with your current company? Whatever the case may be here are three resolutions to focus on your career throughout the New Year.
Learn something new each day.
It sounds cliché, but in order to move forward in your career and in life, you need to be willing to learn. Strive to be an expert in your field and challenge yourself to learn something new every day. If you are looking to advance your career, make sure you are doing your homework. If you are looking for a new opportunity in a new industry you need to do your research. If you have family or friends in the industry, pick their brain and ask them what their typical days are like. Ask them what some of the challenges are and what makes someone in that position a top producer. Getting another's perspective allows you to consider things you may not have thought about.
If you want to be successful, it's time to step it up a notch. Be active on social media, read daily and listen to what current customers are saying. This not only helps you gain the soft skills to be a top producers but also allows you to understand the current demands in a changing market, especially if you are looking for a new opportunity.
It's important to research companies and prospects. And I mean that both when trying to gain a competitive edge in your current role and when you are exploring new opportunities. Just like in your current role, you need to research your prospects and determine if your product or service would help them. And no one wants to be spammed so make sure you are reaching out to prospects with a personal and knowledgeable email. When you are looking for a new role, you need to apply those same sales prospecting techniques. Research the company, who works there and what they sell. Less is not always more, so realize that the more you the know, the more successful you will be.
Manage your time better.
I think we all wish we had more time and even more so, we wish we could manage it better. If you are looking for a new job, don't let it be a daunting task. And if you feel like you're caught in the weeds and not feeling like you accomplished all that you wanted in your day, hit the refresh button.
Not to sound cliché once again, but I can't emphasize enough the importance of setting goals. Remember, we are sales professionals and we are in the business of knowing our numbers. If your goal for the year is to be your company's top producer or be 120% of your quota, how are you going to get there? Or if your goal is to find a great new opportunity how are you going to do accomplish that? Goals are important and something to hold yourself to, but more importantly you will need a plan to hit those goals. And that's where the to-do list and KPI metrics are your friend. Use these basic tools to set yourself up for success. How many jobs will you apply to each day before you get a call back or how many calls will you make in a day to hit your goal of setting up eight appointments each week? By using a to-do list and simple key performance indicator metrics will allow you to hold yourself accountable, minimizing distractions and time wasted on other tasks. And by tracking your efforts you will be able to actually manage and see your success, and who doesn't want that?!
Live a healthier life.
So this is typically on the top of everyone's resolution list, but how can you apply it to advancing your career? I strongly believe in the saying work hard, play hard. When you have a handle on your time management skills, the work-life balance becomes a reality. When you hold yourself accountable to hitting your professional goals, you can actually align them with personal goals. Is your goal to exercise more, or to save enough money to buy a house or to travel to different countries? Make it a reality and indulge in all the great things life has to offer. There is no greater feeling then recognizing hard work and being able to celebrate it. You should not feel guilty for enjoying yourself outside work and should feel good about rewarding yourself. It's important to not let stress and work run your life. Yes, work is work but that doesn't mean you can't love what you do. Work hard, focus and be present daily. Feel good when you leave the office. Have your goals in front of you each day and make sure you are setting personal goals as well as professional goals. Feel good about what is motivating you to succeed and use time outside the office to help better yourself.
Whether you've decided to make a resolution or not, 2015 is here. Where are you focusing your goals and how can you hold yourself accountable? What do you think is the most important factor in advancing your career this year and more importantly how are you going to accomplish it?
Work hard and let 2015 be the year of your career!