Treeline, a leader in the recruitment of sales professionals, has released a new tool to support clients hiring efforts through the Treeline Talent Tracking System. This new software will streamline the process of sourcing, tracking, and hiring top talent, making it easier than ever to build a strong team.
The Treeline Talent Tracking System is the most hyper focused ATS on the market for managing your company's sales talent pipeline. With our new software, you'll be able to quickly and easily find the best sales candidates for any opening at your company. You can also track the progress of each candidate through the hiring process, so you always know where they are in the process.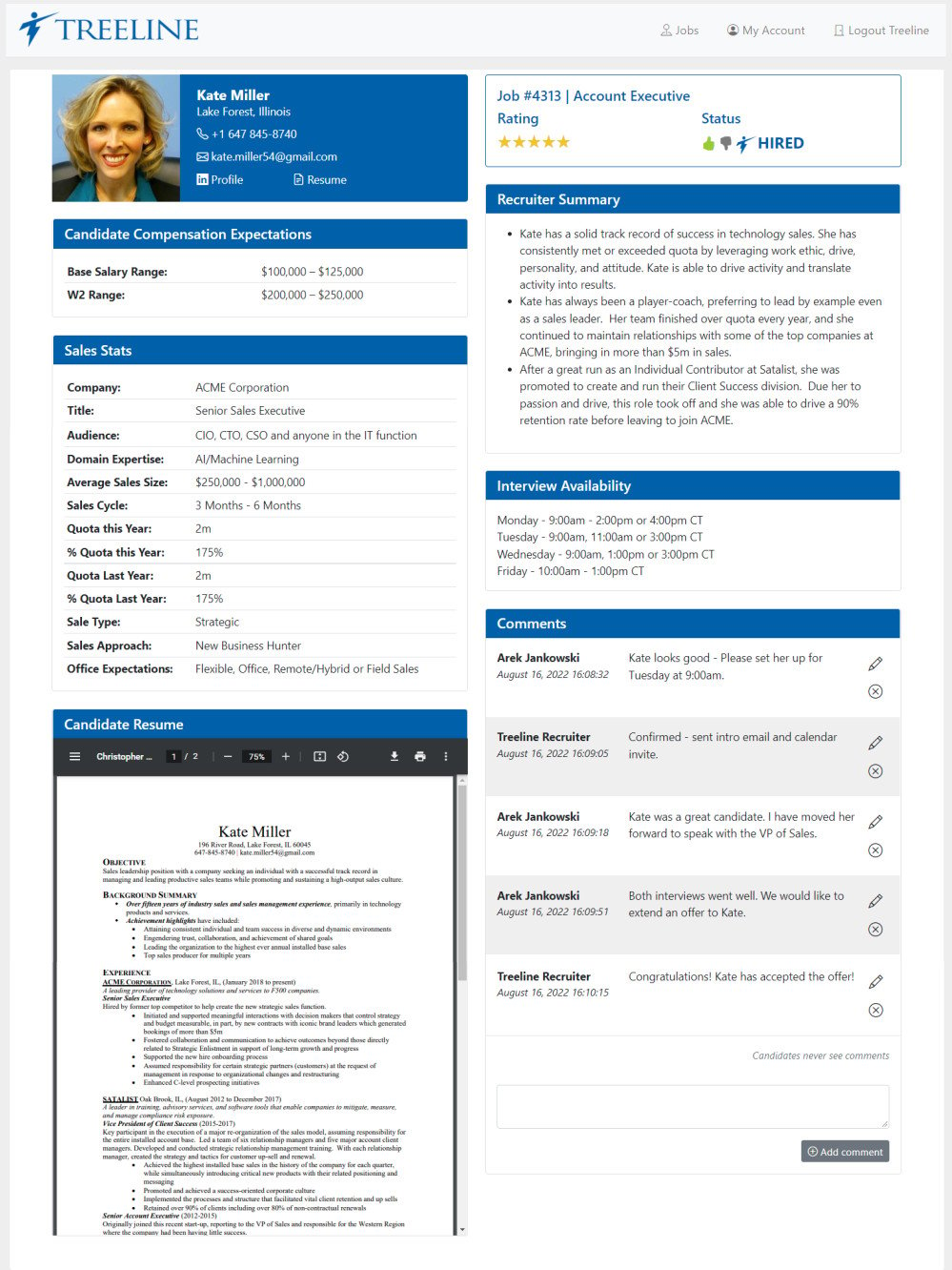 This release is part of Treeline's continuing effort to provide the best tools and resources for clients to build their business. With this new tool, clients will be able to improve their hiring process and make better decisions about the talent they bring onto their team.
If you're looking for a better way to manage your company's talent pipeline, look no further than Treeline. Our new software will make it easier than ever to find and hire the best candidates for any
"Our goal is to help our clients be as successful as possible in their hiring efforts, and this new software platform will allow them to do just that," said Treeline President and Founder Dan Fantasia. "We're excited to offer this new tool to our clients and help them take their recruitment efforts to the next level."
The new tool is available now to all Treeline clients. For more information, please visit https://www.treelineinc.com/sales-recruiting/treeline-talent-tracking-system.