How to Find, Attract, and Hire Qualified Sales Candidates
Recruiting Metrics That Work!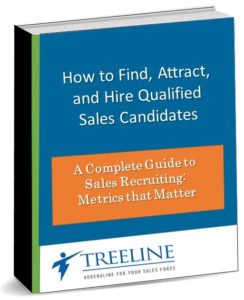 In this exclusive guide, you will learn how to recruit and hire sales candidates for your open sales job. More importantly, you will learn how to build a process and the recruiting metrics of success. Don't leave recruiting to chance. Recruiting is sales. Build a repeatable and sustainable hiring process.
Key learning objectives:
How to find top sales talent
Where to recruit and source sales candidates
How to use recruiting metrics
How to build a hiring and interview process
How to extend an offer and close