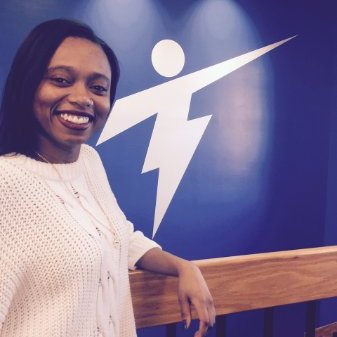 Treeline is happy to announce the newest member of the team, Stephanie Jean-Baptiste.
Stephanie has the drive, passion and positive outlook that has helped her pursue a successful sales career.
Stephanie is a recent graduate from UMass Dartmouth. She loves working with people, collaborating and working towards solutions. She is an athlete at heart and has competed in various sports. In college, she ran on the track and field team while also competing in cheerleading. Throughout Stephanie's collegiate and professional career, she has had a pull towards helping others achieve their goals. She has been able to translate her hands-on sales experience into a career of helping others. Now Stephanie joins Treeline as a Business Development Representative, helping both sales representatives and hiring managers find each other and achieve success.
Stephanie loves traveling, blogging and fashion. She enjoys participating in charity events and volunteering. Stephanie's team-oriented approach and belief is positive affirmations make her a great addition to the Treeline team. Welcome Stephanie!
Looking for a new sales opportunity? Connect with Stephanie on LinkedIn.