Getting your sales role filled quickly and with the most qualified candidate is of utmost importance. Aside from advertising your role on job boards, your network or even with sales recruiters; how do you know your job description is getting searched and you are getting the traffic you need to fill your sales role? 
Before diving into how to SEO optimize your job description, let's get an understanding as to what SEO is and why it is important. Search Engine Optimization or SEO is the process of increasing your website traffic by increasing your visibility on search results. Basically, it is the only way to be found when searched without paying for it. This is  important because the more people that view your job posting means more job applicants will apply to your job resulting in greater hiring success.  
Here are 7 tips to ensure your job description is getting the traffic and views that you need. 
1. How does a candidate search for a new job?
Do they search on the word "outside sales" vs "field representative"? Do not assume. It is better to do your research to confirm what the keywords are before you build your job description. You might want to express your company culture with your job title and description but do not do this if it means sacrificing SEO. You need to get people to find your sales role before you can attract them with your culture. 
How would someone in this industry search for their position on a job board?

What are alternative job titles that might be similar to this position?

Is there a more specific job title to describe the role than the one you are using?
HINT: Sales Representative is the most commonly searched keyword for sales opportunities.
 2. Don't overuse job description keywords but use relevant keywords
Once you have defined the keywords relevant to your job, don't  overuse those words! Workable.com says a good way to test if you are using a keyword too much is to read your job description out loud. If it is hard to read, find a different word or phrase to describe the role. 
3. Optimize your 'company description' or the 'about Us" Section

This is where you can show some of your company culture. As you write your company description, make sure it is clear. You do not want to confuse candidates on what you do and make sure to use keywords that people search for. If you are in the software industry or retail, make sure to leverage that. These are keywords that sales candidates will search for…industry is something specific you can leverage.
4. Make it visually appealing
Images and videos are a great way to break up the monotony of a job description. More importantly, search engines love images and videos with a job description. Remember, the goal is to get search engines to rank your job descriptions high on the first page… a good mixture of text, images and videos will accomplish this.
5. Google for jobs
Investigate and research on how Google Jobs posts job openings. The structure and fields are a little different so you want to make sure it looks good on Google Jobs so that Google ranks your job both inside their platform and as a stand alone. 
6. Social sharing
As sales recruiters we do this for our roles all the time. This might be more of a gradual process in order to actually see results in SEO. Social sharing for your open sales roles is important but you need to be consistent. You also do not just need to post a typical "We're hiring" with a link to your post. As you get more skilled in this area, you will get more creative with company culture posts. 
7. Put the location for local SEO
Location, location, location…and search engines need to know! Some sales roles are remote but in the case where they need to be in a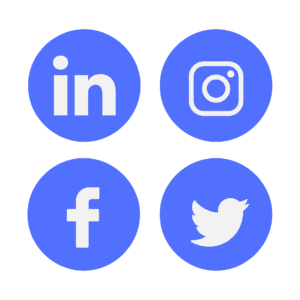 territory or in the local office, you need to be picked up by search engines locally. Put your location in a couple of spots in order to appeal to local SEO.
Summary
We are in a very competitive market and with that comes a low unemployment rate.  This means that it is very hard to find talent and in order to do so you will need as many resources and tips to help you find success. Hopefully you will take advantage of these suggestions and beat your competition to the best talent in your industry.  As the nation's top sales recruiters, please call us for free advice, we are happy to help.