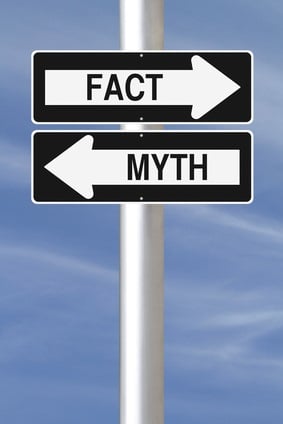 Many recent college graduates possess the intangibles to be successful in sales, but do not fully understand what a career in sales entails. Since there are not many specific sales-related courses to educate students on what the industry is, students rely on myths and stereotypes when considering potential sales opportunities.
Like a majority of my peers, I graduated this past May and did not know what I wanted to do in terms of launching a career. And even though people had mentioned to me that I had an aptitude to work in the sales capacity, I never really considered it. I knew I enjoyed working with people and had a strong interest in technology. I knew that I enjoyed building relationships and thrived in competition, but still didn't see sales as a match.
Like many others, when I thought about sales and salespeople, the stereotypical image came to mind. I initially thought about door-to-door salesperson and selling products that I had no passion for. The thought of "pushing" unwanted or unneeded services in an aggressive manner was not appealing. And on top of that, commission-based pay and constantly dealing with obstacles and objections was daunting. The idea of being that dreaded telemarketer that we have all come to dislike clouded my perception of what a career in sales really has to offer.
After working in sales for the past few months, I have discovered the truth about sales. The truth is that a career in sales is not simple. It is not your standard 9am-5pm where you punch your time card and do the bare minimum to get by. It requires hard work, sometimes long hours and a competitive mindset. The truth is sales is both a personally and financially rewarding career. Your success is directly measured by the work you put in, so you essentially can determine your own salary. Also, contrary to popular belief, most sales jobs have a relatively high base salary and excellent commission plans. Sales is being able to prospect potential clients, build relationships, educate your audience and add value to your customers. Sales is really about building relationships and genuinely helping people.
Since starting my career in sales as a business development representative, I have found the commission-based model to be a great incentive. It enables me to empower myself and truly raise the bar. I am able to measure my success and see the fruits of my labor. I know what it takes to build a partnership, how many calls need to be made to land a new client and know how great it feels to close a deal. By fully immersing myself into the sales, I have been given the best hands-on education that a text book alone could not teach. I have been able to improve my leadership, communication, and interpersonal skills. It has helped me develop a strong work ethic, allowing me to work in both a team environment while simultaneously giving me independence and the ability to take ownership of my work. It has become a great environment to grow and develop, allowing my competitive drive to prove advantageous. I am never bored at work, and no one day is the same as the previous. It is a career that offers internal growth and promotion where there is no dead end.
So my advice for recent graduates and anyone who is considering a career in sales, is to not let myths and stereotypes cloud your judgment. A career in sales is nothing to fear and you could already posses the intangibles to become great, so Just do it! It has been one of the best decisions that I have ever made.